5 Important Reasons to Buy a New Nissan Sentra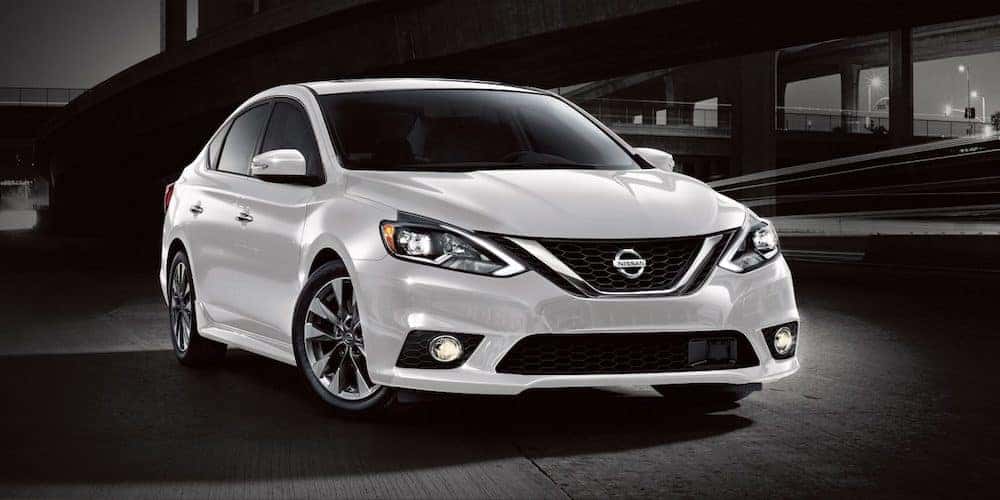 Because of its bold new features and fuel-efficiency, the 2018 Nissan Sentra is one of the most sought-after sedans on the market. Let's be honest, these days for a sedan to make an impact it really must be something special. So, what exactly sets the Nissan Sentra apart from the rest? It has many enhancements and features you might be looking for in other sedans, but the others fall short. You are in the market for a sedan that looks great, is fun to drive, but is also safe and fuel-efficient. You might think that is a tall order, but the 2018 Nissan Sentra has that in spades. Stop by and check out the Nissan Sentras at our Orange Coast Nissan Dealership. Our Dealership has many Nissan Sentra's in stock for you to test drive, so come by and see for yourself. You'll see first-hand why Sentra's have a reputation of safety, reliability, luxury, and eco-friendliness.
Here are five reasons why you should consider test driving one today:
Nissan's High Rating in Safety
The 2018 Nissan Sentra is highly equipped with all the latest active safety features, including the Nissan Automatic Emergency Braking. This technology applies the brakes by itself if it senses you might be in an accident to prevent the impact from even occurring. It will even completely minimize the impact and injury if an accident does occur.
Even more reassuring, standard in the Sentra are the RearView Monitor and infotainment system. Everything is now completely hands-free with a 5.0″ color display, streaming audio via Bluetooth and Siri Eyes-Free. Now you can call, text, listen to music, check your notifications, and use your GPS just by talking to Siri. No more driving with your phone in your hand! Now standard in the Sentra SR is Intelligent Cruise Control which further enhances the Automatic Emergency Braking function. It helps you keep a safe distance from any vehicle in front of you.
The Nissan Sentra is Affordable
The Nissan Sentra has always been a particularly outstanding buy, considering its low price tag. It might seem unbelievable that these cars have a starting MSRP of around 20K. It's even more astonishing that ours are available for as low as 17K! That's a great deal. And since these sedans are one of the most sought-after in the car-buying market, you won't believe what you are getting for that price.
The Sentra has so many of the newest desired features, including even more fuel-efficient engines, stylish exteriors and interiors, many modern safety and technological upgrades. At our Nissan dealership, once you take a look around, you will see this vehicle is worth taking a second look at and even a spin around the block!
The Sentra Looks Great Inside and Out
The Midnight Edition of the 2018 Nissan Sentra is a critic and crowd favorite. Nissan engineers obviously wanted this model to catch eyes and turn heads. The Midnight Style Package is a knock-out with a highly sophisticated and sleek look. You have the opportunity to also invest in the All-Weather Package giving you those desired heated front seats, dual-zone automatic temperature control ideal for any type of weather. The SV trim has unmatched style with beautiful 16" aluminum-alloy wheels and beautifully contoured outside mirrors.
Premium packages include the following technological advancements that you don't want to miss out on: NissanConnect with Navigation and Mobile Apps,5.8" color touchscreen display, Nissan Voice Recognition for audio & navigation, SiriusXM Traffic & Travel Link, 8-speaker Bose premium audio system, and a power sliding glass moonroof with tilt feature.
Nissan Makes a Powerful Engine
If you want a wind-in-your-face driving experience, you should test drive the 2018 Nissan Sentra with a 1.8L 4-cylinder engine! Coupled with its cruise control technology, the 2018 Nissan Sentra's engine takes driving a sedan to the next level. This engine is standard underneath the hood of every 2018 Nissan Sentra, turning out 124 horsepower and 125 lb-ft of torque. The engine sends all this power to the front wheels of your vehicle and really grips the road for a smooth, reliable ride. If you want a little more power, you can choose between the six-speed manual transmission and Nissan's Continuously Variable Transmission (CVT).
The 2018 Nissan Sentra S trim level comes with a manual transmission that can deliver up to 130 horsepower and 128 lb-ft of torque. That's plenty of power for a sedan as lightweight as the Sentra! It's really a speedy day-to-day driver. But if you really want some power, you can opt for the 2018 Nissan Sentra SR Turbo trim level. This engine is so much fun to listen to, as it has a turbocharged 1.6-liter four-cylinder getting this fun vehicle up to 188 horsepower.
The Sentra is Especially Fuel Efficient
The 2018 Nissan Altima is available in these six trim levels the 2.5 S, 2.5 SR, SR Special Edition, 2.5 SV, 2.5 SL, and 3.5 SL. Each trim has its own individual EPA-estimated fuel economy rating due to the various standard engines, transmissions, and drivetrains. The highest EPA-estimated rating is for the 2.5 S, 2.5 SV, and the 2.5 SL all rating 27-mpg city and 38-highway.
Check Out Orange Coast Nissan Today!
At our Orange Coast Nissan Dealership, we strive to rise above the competition as we want to provide a valuable service to our communities. We do our best to serve our customers and ensure satisfaction with every purchase.
We want our customers to know the joy of owning a Nissan Sentra. If they are buying new, the 2018 Nissan Sentra is an excellent choice.
However, whether you are looking for new or pre-owned vehicles, we are eager to help our customers search our inventory for the perfect car for them. The 2018 Nissan Sentra is one that we have a lot of in stock, so it's worth checking out today at our Orange Coast Nissan Dealership!