6 Tips to Help You Pick the Best Nissan Dealer near LA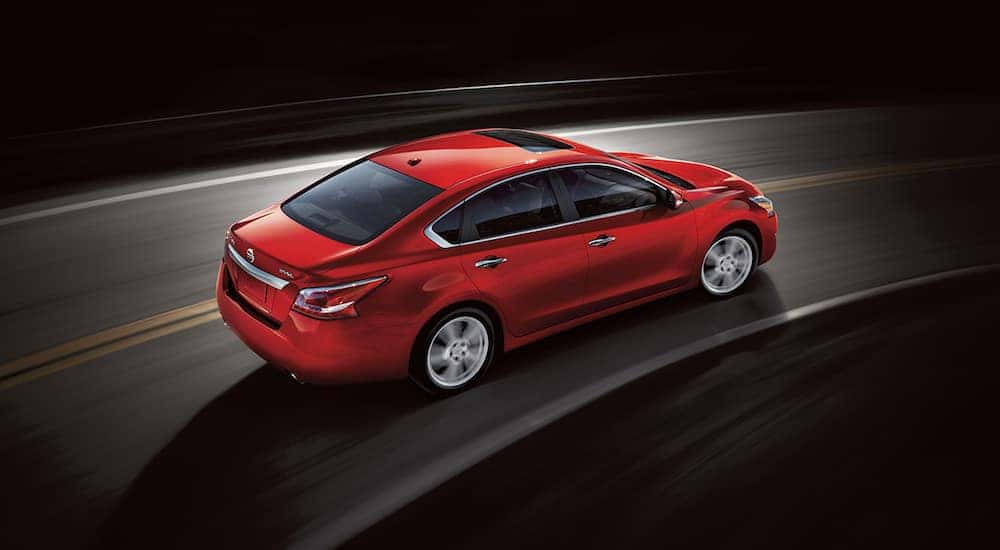 Buying a new vehicle can take a lot of time and research, especially if you want to be sure to get a car or SUV that is a perfect match for your lifestyle and needs. If you have decided on a Nissan, then congratulations because you have done most of the work already; now it's time to choose the right Nissan dealer. Los Angeles and its surrounding areas have a number of dealerships that sell Nissans, but picking just the right one can still be tricky.
Too often we hear horror stories about filthy or scary car lots, nearly-vacant lots with not even half the inventory they claim to have, and pushy salesmen who make people feel like they're facing the Inquisition. All of these things mean you have picked the wrong dealership. Fortunately, there are some simple tips, including things to look for both before you go and during your visit, that can help you make sure you pick just the right Nissan dealership around Los Angeles. By keeping these things in mind, you better prepare yourself for a successful and ultimately enjoyable car-buying experience.
1. Start Online
It's the 21st Century – you probably wouldn't buy a new phone or go to a new restaurant without looking it up online, and you should treat your car dealership the same way. Not only will an internet search help you find Nissan dealers near Los Angeles, but you can look at reviews and information about the dealership while you are at it. Much like you would check reviews for a restaurant before going to it, you can find dealer reviews and see what customers have to say before going to buy a new car, truck, or SUV.
You can also learn a lot about a dealership by the layout and design of its website. Is it clean and easy to use? That means the dealer values your time and wants to make sure you are able to find the information you want and need. A poorly designed website that is hard to use and don't give you any meaningful information can reflect on a dealership that is old-fashioned in its approach to selling cars or doesn't value your time.
2. Look at the Inventory
While you're on a dealer's website, take a look at the available inventory posted on it. If you don't see any inventory on the site, then keep on looking because that is an immediate red flag. While the website might not show every vehicle on the lot, it will give you a good sense of what the dealer has to offer and if they have a wide selection of both new and used vehicles. This is a great way to start perusing the models Nissan has available and see what talks to you.
Bigger isn't always better when it comes to the inventory of a Nissan dealer around Los Angeles, but it does mean you get more options. A vehicle is an investment, and if you're spending money on a truck or SUV, then you should be able to get the right one for you. It can be helpful to make notes about vehicles you see, including certain models you like and any pricing posted on the dealer's website.
3. Find the Staff and Contact Information
Every Nissan dealer near Los Angeles should want you to get in touch with them because they should want your business. If it's hard to talk to someone before you even buy a vehicle, what will it be like once you have already given them your business? Contact information should be easy to find – and this includes a phone number and some sort of web contact, either an email address or contact form you can fill out.
While you're at it, look for information about the dealership owner and other employees. The proud owner of a dealership will put up a picture or other information so that people know who stands behind the sales made at that location. You should also clearly see hours posted for any Nissan dealer around Los Angeles or Orange County that you are interested in visiting. Not just for the sales lot and associates, but also for any service center on the lot, so that you always know when people are available.
4. Go to the Dealership – First Impressions
Once you have done some research and found a Nissan dealer near Los Angeles that you want to visit, then it's time to head to the dealership. Make some notes for yourself, either physically or mentally, about what you saw on the dealer's website and make sure those things line up with what you see when you actually go to the dealership. If there is a picture of a spacious lot with many vehicles, make sure when you arrive the lot pictured is actually the one the dealer has.
If they claim to have hundreds of vehicles in their inventory, but you only see a few dozen, then something is wrong. It's possible that the dealership has a large lot offsite that you can't see at first, but this is something you should ask about quickly, before wasting time. Disreputable dealerships will claim to have much larger inventories than they do to trick people onto their lots.
When you do visit a dealer, pay attention to the first impression the lot makes. Is it clean or dirty? Well-lit or dark and creepy? Are the employees smiling and appear to be in a good mood or is there a spirit of depression and dreadful malaise over the dealership? All of these things matter. If the owner doesn't care enough to take care of the lot or his salespeople, then it's unlikely he will care enough to make sure you drive away happy.

5. Knowledge is Power – Ask Questions
You may have noticed a lot of these tips are about doing research and learning about a dealership, this is for good reason. The more you know before you visit, the faster you can decide on if you have made the correct decision. You don't want to waste an hour or two on a lot only to discover that they don't have the model you want or can't offer reasonable financing.
Once you are on the lot, however, you should still be learning everything you can. Ask questions about things you are unclear of or about anything you're still uncertain about. A good Nissan dealer around Los Angeles will have salespeople and staff who are knowledgeable and happy to answer any questions you may have. If they don't know the answer or are unwilling to answer your questions, then move on to a dealership that will treat you with honesty and respect.
6. Trust Your Instincts
At the end of the day, like so much in life, making sure you have chosen the right car dealership is about trusting your instincts. If a little voice in your head is noticing red flags and telling you to just get out of there, then do so. There are plenty of Nissan dealers near Los Angeles who will take the time to appreciate you as a customer and make sure you have an experience where you drive away happy. By following these tips and listening to yourself when you have concerns, you can avoid wasting your time and money.