Battle of the Fuels: Whether to go for Gas or Diesel Fuel for Your Nissan Truck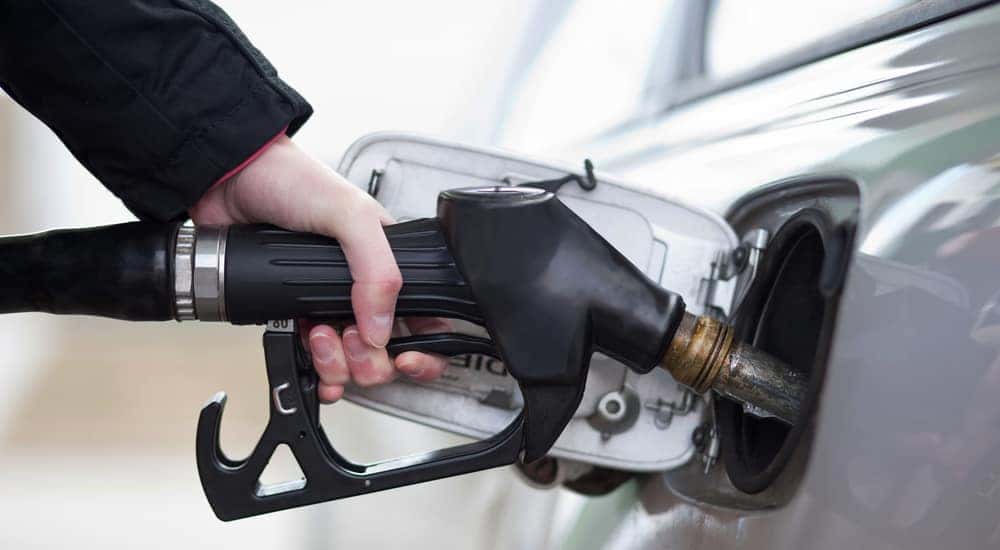 There are a number of factors that go into buying a Nissan truck that every potential buyer must consider. You can debate on whether to get a used or new model, you can think about which trim level fits your lifestyle, you can even maul over how much towing capacity should suit your needs, but in this case, we want to discuss fuel.
Majority of trucks these days gives will give you an option to invest in either a gas or diesel engine. Gas is the more common fuel choice for most vehicles, but pickup trucks, in general, love their diesel options. Fuel can be a tricky topic to navigate, but once you break down the facts, you should be able to choose which is best for your Nissan truck. So without further delay, let the battle of the fuels commence.
Why Gas Fuel?
Initial Cost More Affordable
It will always cost you more to invest in a truck with a diesel engine as opposed to its standard gas alternative. In fact, for a Nissan truck, the difference is almost $5,000 if you want to upgrade to a diesel. Diesel engines just take more time, materials, and energy to make so that they can withstand more, and so they will have to cost more to compensate for that.
Fuel is More Readily Availability
You can be sure that every gas station will have gas, but you cannot say the same for diesel fuel. This is because only two percent of all vehicles run on diesel fuel. If more people drove diesel trucks, there would certainly see more of those green handles at the pump.
Better for Cold Weather Conditions
Diesel trucks don't have spark plugs like gas engines do, making it more difficult to start them up on cold winter mornings. This makes owning a diesel truck a pain in colder climate areas. This is problem diesel trucks are trying to overcome by using newer technology to inject the fuel.
Smell and Sound are Less Obtrusive
No matter how diesel fuel attempts to reduce the level of sulfur, gas will always have a less pungent odor. It also has a lower level of emission overall. As for the sound and vibrations are concerned gas also takes the win and is simply more quiet and smooth, especially at lower speeds.
Better for Short-term Maintenance
When it comes to everyday maintenance items, a gas engine will probably cost your less. Items such as spark plugs, engine oil, and antifreeze now all offer extended service intervals making things much easier on gas engine owners to handle.
Excellent for Acceleration
Gas engines generally higher horsepower which is a key factor in acceleration. So if going cursing in your Nissan truck is your goal, a gas engine will serve you best.
Why Diesel Fuel?
It Has Better Fuel Economy
Diesel engines offer almost ten mpg more on average than a gas engine. This is because more gas must be burned in order to reach the same power output as a diesel engine. Diesel engines also use a more fuel efficient injection setup to keep them from using too much. So who cares if there aren't many diesel pumps, you'll still be driving twice as long as a gas engine truck.
It's More Affordable
Once you do get to that Diesel fuel, you will see that it is much more affordable especially in relation to the fuel economy. If they price at the pump is high though, that is just due to a lack of diesel vehicles in that area.
Better for Long-Term Maintenance
Gas engines may have the short-term maintenance handled, but considering that owning a car should be a marathon and not a sprint, diesel engines are much more durable manufactured and will last you longer without issue.
Excellent for Towing
Just as a gas engine offers more horsepower, diesel engines offer more torque. Torque is an indicator of towing capability meaning that diesel engines are fit for hauling.
Nissan Trucks
Now that you understand the fuel choices, it's time to get a closer look at the Nissan trucks that will be using them. Right now Nissan as three main trucks being manufactured each with their own charm.
2018 Nissan Frontier
The Nissan Frontier is the lightest and most affordable pickup out Nissan's list, and possible in the country. Costing less than $20,000 you will see get everything you want from this light-duty pickup for an extremely affordable price point. Its appearance displays both modernization and fierceness in a way that is smooth and appealing. This is a pickup is smart and classic as it is hardworking and it loves to play as hard as it works. This Nissan truck can also two up to 6,500 pounds. When it comes to fuel, this model only has gas engine options.
2018 Nissan Titan
The Nissan Titan is as grand as its name entails and starts at just over $30,000. The looks are edgy and bold making it an unmistaken beast of the road. With regards to towing the jump is pretty extensive from the Frontier with a towing capacity of 9,750 pounds. This model also only contains a gas 5.6L V8 engine.
2018 Nissan Titan XD
Finally, we get to the big boy with a towing capacity of 12,640 pounds. For the jump in towing you would think the starting price would reflect that, but the Nissan Titan XD only cost about $2,000 more than the regular Nissan Titan. If you are looking for a diesel-friendly Nissan truck, look no further because this is best and only option for you.
Why Orange Coast Nissan?
Orange Coast Nissan offers all the best quality Nissan trucks in the orange coast area. Where you are enjoying cursing with your gas engine or hauling with your diesel engine, we have got a Nissan truck for you. If you have any questions or just want to browse around feel free to stop by anytime.