Nissan Dealerships 101: Understanding Their Proud History and Noble Creations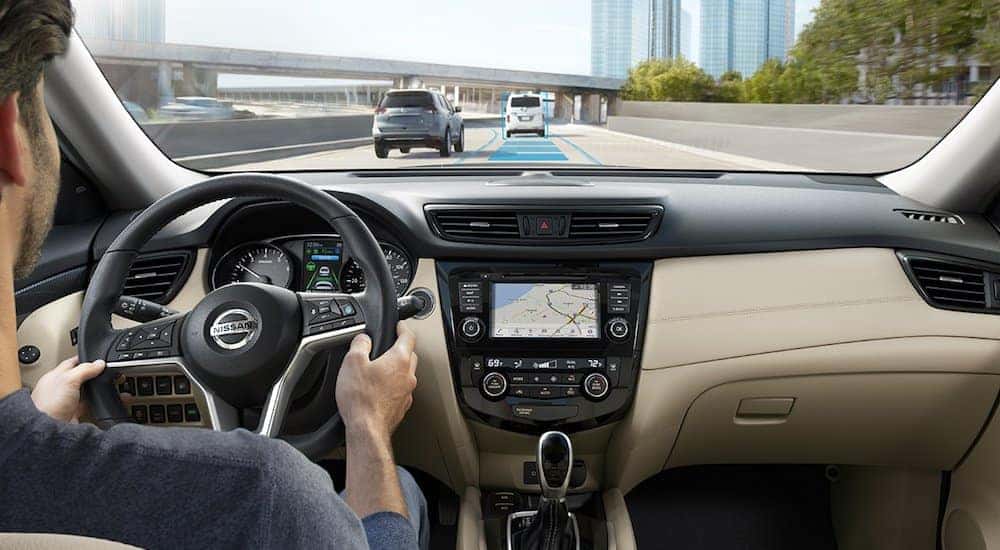 Nissan dealerships are dedicated to changing how automobiles can impact the individual experience and societal driving as a whole. Nissan's wide worldview has allowed it to break into international markets as a Japanese manufacturer. Innovation is the top-priority on their company to-do list, and that will never change. They have been around since 1934 and have jumped over every bump in the road, and their cars do the same.
Nissan production focuses on a set quality list of performance, value, efficiency, safety, and style. You can find a variety of vehicles such as cars, crossovers, SUVs, trucks, electric cars, and commercial vehicles. They need customers to be not just satisfied but thrilled with every vehicle on the lot. They are proud of every one of their noble creations from the name to the engine. Their history speaks for that all on its own.
A Brief Bullet-Point History of Nissan
December 1933 – Jidosha-Seizo Kabushiki-Kaisha was established
June 1994 – The company was renamed "Nissan."
April 1936 – Nissan developed the Datsun (descendant of the "Dat car" of 1914)
Later in 1936 – Nissan began exporting cars to Australia
1938 – Throughout World War II, Nissan converted to producing trucks and military vehicles
1945 – Allied forces seized Nissan's production operations
1955 – Full control of productions was gained once more
1960 – Nissan won the Deming Prize for engineering excellence (Japanese automakers' first)
1960s – Nissan grew substantially with the production of the Bluebird (1959), Cedric (1960) and Sunny (1966) models
1960s-1970s – The energy crisis of the late 60's and early 70's fuels the need for fuel-efficiency and affordability
1973 – Nissan's third-generation Sunny got the highest United States Environmental Protect score.
1980s – Nissan drops the Datsun label
Late 1990s – Nissan struggles and decides to build an alliance with French carmaker Renault
Present – Nissan is Japan's third largest manufacturer behind Toyota and Honda
Current Line-Up of Nissan
Nissan dealerships and manufacturers have produced and sold over 100 different models in its time. As of today, there are 20 new available vehicle models for purchase. With that being the case, it is important to know the product in order to know the dealership, so let's start with a few of the current leading vehicles on the Nissan line today.
Cars
Versa Sedan and Hatchback (Note)
The 2018 Versa comes in a Sedan and Note model. The Nissan Versa Sedan starts at $12,110 while the Note runs at $15,600. They both contain a 1.6 L 4-cylinder under the hood with 109 hp and 39 mpg highway and seat five comfortably. The difference is in the trims. The Versa sedan has four trim options while the 2018 Nissan Versa Note has three but offers more space as a hatchback. All of the trims for both models are fair priced and well-featured.
Sentra
The 2018 Nissan Sentra starts at $16,990 for its 1.6 L 4-cylinder engine with 124 hp and 37 mpg highway, but you can upgrade to the 1.8 L 4-cylinder engine with 188 hp instead. Nine exciting options give you plenty of feature and design customizations for this sedan-style sleek mobile.
Altima
Starting at $23,260, the 2018 Nissan Altima offers seven unique trims to choose from. The engine packs more of a punch than the other car models with a 2.5 L 4-cylinder containing 179 hp and 38 mpg highway. Performance wise the Altima is above both the Sentra and Versa, but a bit higher priced.
Maxima
Stylish and sporty with a hint of elegance, the Nissan Maxima is well rounded. Visually it is aggressive for a sedan, but inside the comfort and sleekness is clear. The 3.5 L V6 beats all other Nissan cars at 300 hp and remains fuel efficient at 20 mpg highway. The price to ride this beauty off the lot is $33,270, so the cost will match the upgrades.
Crossovers and SUVs
Rogue
The 2018 Rouge is an easy to drive SUV that although being on the smaller side leaves plenty of room and keeps the inside peacefully quiet. The engine is 2.5-liter four-cylinder with 170 hp and 33 mpg highway. Starting at $24,800 you can choose from 4 classy trims with all sorts of safety and comfort features. There is also the less expensive Rogue Sport which is less powerful, but just as stylish.
Murano
The 2018 Murano is a sharp SUV that can fit into any professional or recreational setting. The 3.5l V6 will never leave you wanting more at 260 hp and 28 mpg highway. It also comes standard with automatic emergency braking to prove its dedication to safety. The starting cost is a reasonable $30,800. For an SUV, it has it all and is a great well-rounded option.
Pathfinder
The Nissan Pathfinder is larger than both the Murano and Rogue. It can seat 7 with ease and starts at $31,040. With the same 3.5l V6 engine this SUV offers 284 hp and 27 mpg highway. Five trims keep you feeling in control at all times during the buying process to get the most out of this model.
Armada
Finally an SUV with some legit towing power. The 2018 Nissan Armada is bulky, but every pound of it looks sleek. At $46,090 you will get enough power to tow 8,500 pounds, and enough space to fit eight. With its absolutely amazing 5.6 L V8 engine you will get 390 hp on top of everything else. This is truly a beast of an SUV!
What Nissan as a Dealership Can Offer
Value
Nissan is nothing if not a great value. You can always expect the price to fit the vehicle and its features, especially when it comes to their popular sedans. When it comes to value, Nissan may even be the best first car option for new drivers looking for something in their realm of possibility.
Variety
As mentioned earlier Nissan has made over 100 different models over its long history. A new or used Nissan dealership will always have something for you, whether you need a showy sedan or a powerful SUV.
Voice
No matter how perfect they may believe their innovative vehicles are, Nissan will always make sure you have a say in the customization. Whether it is looking through comments to improve their future models or right in the dealership as you are describing your ideal ride. They always want you thrilled, and they can't hear your screams of joy if they don't give you a voice.