Seven Reasons to Get Your Next Car at Orange Coast Nissan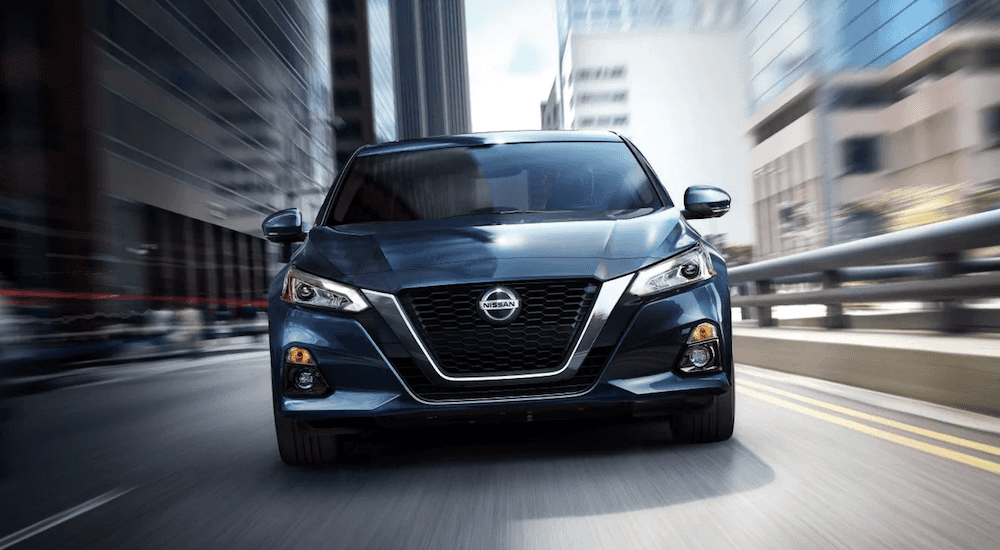 Knowing where to buy your next car can be difficult, confusing, and just downright stressful. With so many Nissan dealerships on the market, the amount of choices is simply overwhelming. Fortunately for those in the Orange County area, there is a friendly, highly experienced and professional Nissan buying experience. At Orange Coast Nissan, customers will find the premier Nissan dealership experience in the Greater Los Angeles area. Here are just a few of the key things that set us apart from the competition.
Our Nissan Dealership Core Values
Before everything else, Orange Coast Nissan prides ourselves on the core value system. We realize that while there are many dealerships you can choose from, it truly is the experience that sets the special ones apart. The tenants by which we conduct their business consist of the following:
Loyalty, which is as an allegiance and commitment to carry out the company mission.
Integrity, which is the goal to maintain the highest moral standards by demonstrating honesty and fairness in every action they take.
Teamwork to promote an environment where they support each other and the customer in pursuit of a unified goal.
Innovation, which sparks a passion to develop and implement better strategies, which in turn generates value for the customers.
Training to establish the support and leadership essential to a high-quality team.
Consistency to establish and maintain a culture where we execute our processes regularly and thoroughly.
By keeping these six tenants at the forefront of everything we do, Orange Coast Nissan is able to provide a service that can be highly efficient while never taking the focus off of kindness and customer service. Visit our location at any time to meet their friendly staff and experience this brand for yourself.
Trade-Ins
In addition to the numerous other services they provide, Orange Coast Nissan is always looking for high-quality vehicles to buy off of customers and add to their ever-expanding inventory. If you decide to sell with Orange Coast Nissan, the team will appraise your vehicle and give you a written offer that is good for three days or 150 miles. Take the time to think about it and be sure that it's the right decision for you.
Once you make your decision to sell within the offer provided by Orange Coast Nissan, be sure to bring your driver's license, registration, title, and any other necessary documents to our team of professionals to finalize the process. If you have any questions during the trade-in process, be sure to ask any team members for a detailed explanation of the process and the results of your appraisal. They are dedicated to using their deep knowledge of car buying to making you feel at ease and well-informed during the entire duration of the process.
Financing
Whether you're interested in trading a vehicle in, buying pre-owned or buying brand new, Orange Coast Nissan is happy to provide any assistance you may need along the way. The experienced team realizes that everyone has different goals and a different financial situation and is prepared to work with you to identify the ideal financial solution.
Orange Coast Nissan's professional team is trained to help find the right loan for your specific credit situation. Even if you don't have ideal credit, Orange Coast Nissan can still find the financing model that works within your specific credit and budget limitations to get you the vehicle that you need. If your next purchase is dependent on the amount you will receive through a trade-in, you can visit the Orange Coast Nissan website to fill out a Kelley Blue Book instant Cash offer inquiry to instantly learn what the cash trade on your current vehicle would be.
An Unbeatable Inventory of New Vehicles
As the premier Nissan dealership in the Greater Los Angeles area, Orange Coast Nissan is proud to offer an amazing selection of brand-new Nissan vehicles. From sedans to SUVs and Crossovers to full-sized trucks and vans, Orange Coast offers a wide range of quality vehicles suitable for anyone. Every car on the lot has been inspected by our team of professionals and carries the level of quality the public has come to expect of Nissan.
Give Orange Coast Nissan a call or visit their location to take a look at the always-changing selection of exciting new cars and trucks.
Certified Pre-Owned Vehicles
In addition to their impressive selection of new Nissans, Orange Coast also offers a wide range of certified pre-owned vehicles. The pre-owned selection includes Dodge, Fiat, Honda, Cherokee, Ford and many more.
As you're browsing the wide range of certified pre-owned vehicles, you can rest assured that each and every one has undergone a rigorous and detailed inspection where they are test-driven by one of Orange Coast's team of expert technicians. Once a car has gone through the certification progress, you can be certain that it is running exactly as it should be and meets the highest automotive standards. Stop by at any time to check in our the constantly rotating selection of certified pre-owned vehicles. Our team of experts will give you all the details you need and help you identify the car that fits your unique needs, lifestyle and budget.
One to One Rewards Program
Another unique part of shopping at Orange Coast Nissan is the One to One Rewards program. This is a loyalty program sponsored by the dealership that allows members to earn incentive points towards future services and part and accessory purchases. In short, when you buy a new or used vehicle or buy service labor or parts and accessories from Orange Coast Nissan, you will accrue award points. As you stack up these points, they can later be used for retail purchases at Orange Coast Nissan. Just remember that these points can only be used at this specific dealership.
Specials on Service and Parts
In addition to the purchase and finance incentives stated before, Orange Coast Nissan proudly offers service and parts incentives for many of its vehicles. The dealership offers a wide variety of printable coupons online for specials on car washes and inspection, tires, brakes, batteries, and fluid exchanges just to name a few! Give Orange Coast Nissan a call today or check out their website to check out these amazing specials for yourself.
A Quality Dealership in Every Way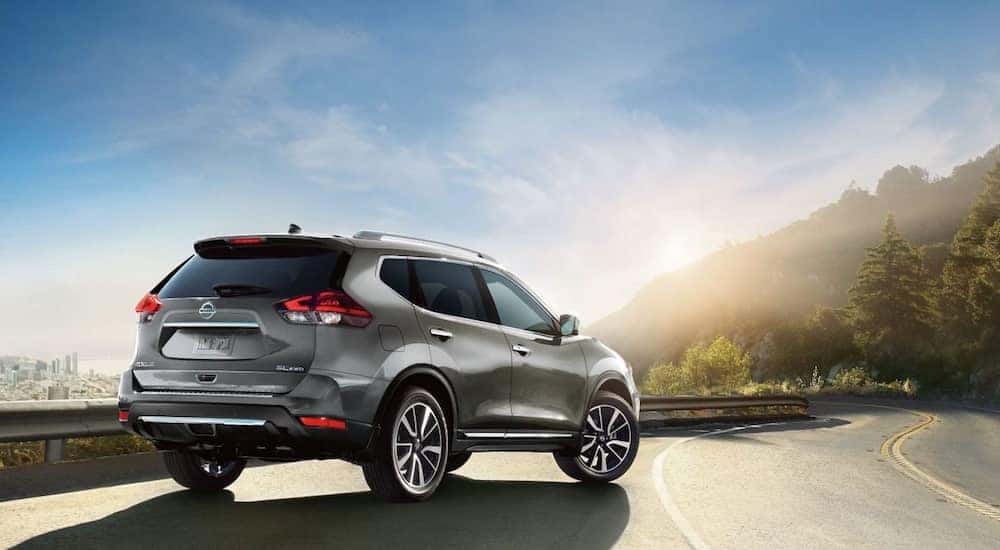 If it hasn't become apparent already, Orange Coast is a Nissan dealership that offers the rare combination of technical expertise and a passion for customer service. With a team of highly trained professionals on staff at all times, you can enter Orange Coast Nissan at any time of day with the confidence that you will talk to someone that can answer any question you may have any help identify your ideal vehicle.
Once you buy from Orange Coast Nissan, the team of service and repair professionals will always be there to help you with your new car. Whether it's a routine oil change or a total overhaul on the transmission, they will work with you every step of the way to keep your car running for years to come. Visit the website today to get started on your journey to meeting the team and hopefully getting a Nissan of your own.