The 2019 Nissan Models You Need to See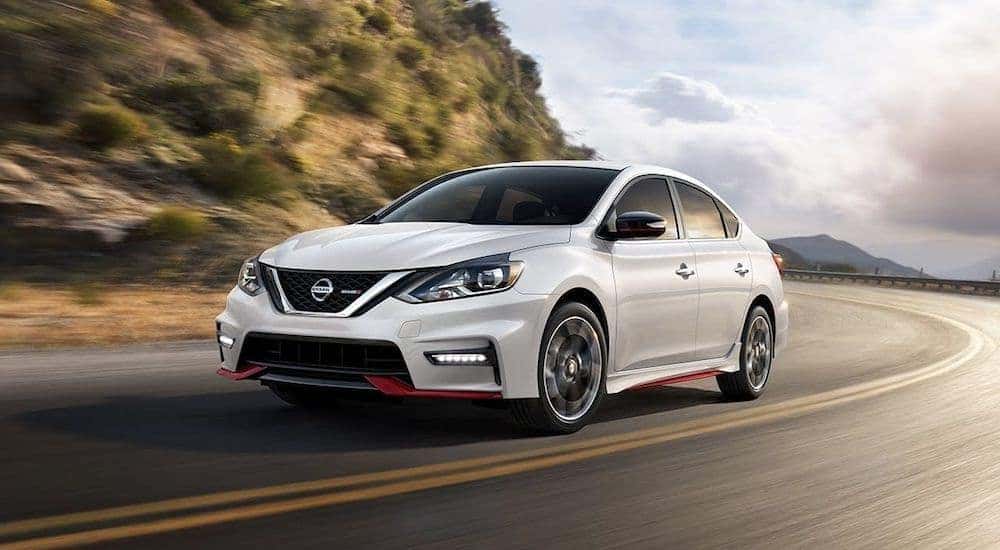 Whether you are interested in a car, truck, or SUV, there are Nissan models for 2019 to get excited about. One of the most attractive aspects of the Nissan 2019 lineup is that there is truly something for everyone. It doesn't matter if you want a four-door sedan, a two-door coupe, high tech electric car, or powerful pickup truck – Nissan has you covered. Of course, when there are so many options available, it can get overwhelming to try to take them all in, which is when it helps to have a quick look at the whole lineup and each vehicle individually.
2019 Nissan Versa Sedan
The Nissan Versa is a great place to start and an ideal option for anyone interested in a rock solid four-door sedan. It has 109hp for all the get-up-and-go you could want, plus comfortable seating for up to five. In terms of fuel economy, this is also a great choice with up to 31 mpg in the city and 39 mpg on the highway. There are numerous trim options, starting with the Versa S, which includes a 7-inch touchscreen display and Bluetooth audio streaming, or the Versa SV, which features push button ignition, upgraded seating, and a host of other options.
2019 Nissan Versa Note
For drivers who want a compact ride, but are interested in something a little different from a traditional sedan, there is the four-door Versa Note. In many ways, the Note is comparable to the standard Sedan, with 109hp, seating for up to five, and the same fuel economy: up to 31 mpg in the city and 39 mpg on the highway. What really sets the Note apart from similar Nissan models, however, is the cargo capacity – it can be arranged in numerous interior configurations to provide up to nearly 19 cubic feet of storage. Thanks to a Divide-N-Hide adjustable floor and rear hatchback, it is easy to load up this little ride and get where you're going.
2019 Nissan Sentra
A classic within Nissan's car lineup, the Sentra is a four-door sedan that provides excellent performance and overall style. It has two engines available: a 4-cylinder model that provides up to 124hp, or a 4-cylinder turbocharged that offers up to 188hp for incredible performance. The Sentra comfortably seats up to 5 people and there are numerous trim levels and options available. This includes the standard Sentra S with 7-inch touchscreen display and rearview monitor, the SV with a push button ignition and dual zone temperature control, as well as the Sentra SL that includes a power sliding moon roof, leather-appointed seats, and a Bose eight-speaker premium audio system.
2019 Nissan Altima
For car-drivers who want a four-door sedan with a little more power, there is the Altima, which offers an impressive VC-Turbo engine and all-wheel drive. This remarkable new engine is a 4-cylinder that feels more like a V6, offering up to 236hp and 267 lb.-ft. of torque – while still maintaining a fuel efficiency of 25 mpg city and 34 mpg on the highway. The sleek design and bold overall look of the new Altima will definitely turn some heads as it sails along the road. Plus there are 8 different trim levels available, which means you can customize this beauty into just about anything you need it to be.
2019 Nissan Leaf
Here is the newest version of the best-selling and one of the most popular electric cars on the road, which once again pushes modern car technology to the limit. You can charge this electric car through any 240V outlet, which means it is easy to charge up at home, at the office, or pretty much anywhere else you find yourself. With a full charge, it has a range of up to 150 miles before needing another charge, which is an impressive feat that makes for an electric vehicle that works for just about anyone. But you still get 147hp in a car that knows how to move when you push the pedal down, all encased within a bold, modern design.
2019 Nissan 370Z Coupe
While four-door sedans are good enough for a lot of drivers, for real enthusiasts who want to truly take command of the road, there is the Nissan 370Z. As a two-door coupe, the 370Z has a sleek design and contours that naturally draw the eye across every inch of it, reveling in the curves that keep this beauty hugging the road. Packed inside the 370Z is a 3.7L VQ V6 engine that delivers up to 332hp and 270 lb.-ft. of torque. But if that's enough, there's an available 3.7L Nismo engine that roars with 350hp and 276 lb.-ft. of torque for truly exceptional performance.
2019 Nissan 370Z Roadster
Delivering power and performance comparable to the standard Nissan 370Z Coupe, but with a sportier design and one particularly important feature is the Roadster. You still get amazing performance thanks to a 3.7L V6 engine that delivers up to 332hp and 270 lb.-ft. of torque, just like you'll find in the standard Coupe. The defining feature of the Roadster, however, is the power top that folds away at the push of a button, disappearing in just 20 seconds, and leaving you open to the gorgeous sky overhead. The Roadster's sleek design hugs the road, but with the top down you'll still feel like you're flying.
2019 Nissan Pathfinder
For SUV lovers, it doesn't get much better than the new Pathfinder, which combines tremendous power with comfort and unbeatable luxury. There is seating for 7 comfortably within the Pathfinder, which has a towing capacity of up to 6,000 lbs. – making this an ideal choice for hauling workloads or pulling a trailer to go camping or tailgating on the weekend. Fuel efficiency is often a concern for people interested in an SUV, but the Pathfinder has 20 mpg in the city and 27 mpg on the highway. There are four different trim levels available, in either 2WD or 4WD, creating eight total options to choose from in order to perfectly customize the all new Pathfinder.
2019 Nissan Frontier
While cars and SUVs are great for a lot of drivers, sometimes you just need a pickup truck to get in there and get the job done. The new Frontier is an amazing example of everything most people are looking for in a truck. Power and performance comes from an impressive 4-cylinder engine that offers 152hp and 171 lb.-ft. of torque – though you can step this up to a V6 engine if you need more power, which provides 261hp and 281 lb.-ft. of torque. Available as either a King cab or crew cab, the Frontier can have a maximum towing capacity of more than 6,700 lbs. when properly equipped.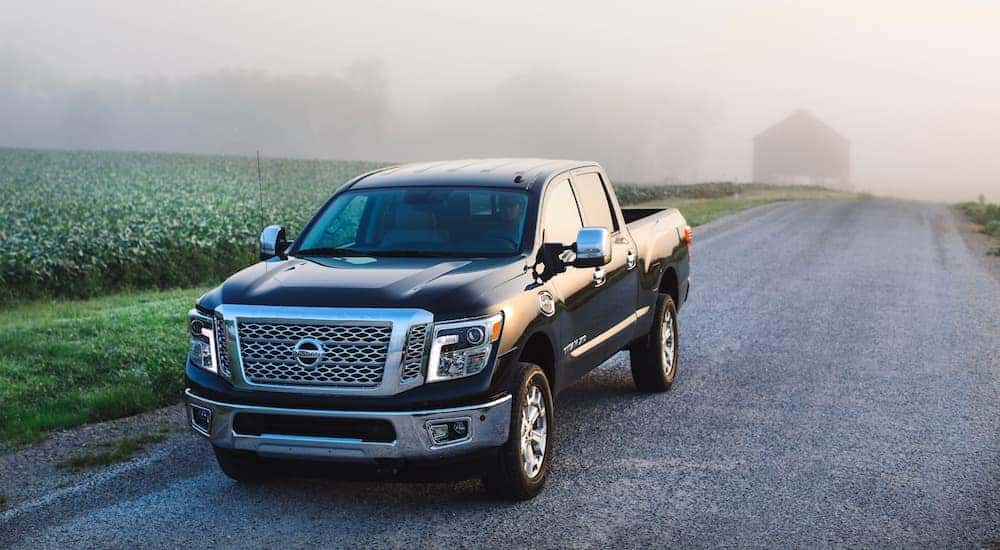 2019 Nissan Titan
The Titan is the inimitable powerhouse of any lineup of Nissan models, and in 2019 that hasn't changed at all. The standard Titan delivers up to 390hp and has a maximum towing capacity of more than 9,600 lbs. when properly equipped and setup. Keep in mind, this is a serious truck and you're only going to get up to 15 mpg in the city and 21 mpg on the highway – but few other vehicles can get the job done as well as the Nissan Titan when you need ultimate cargo and towing capacity.