What to Expect at Nissan Dealerships Near Me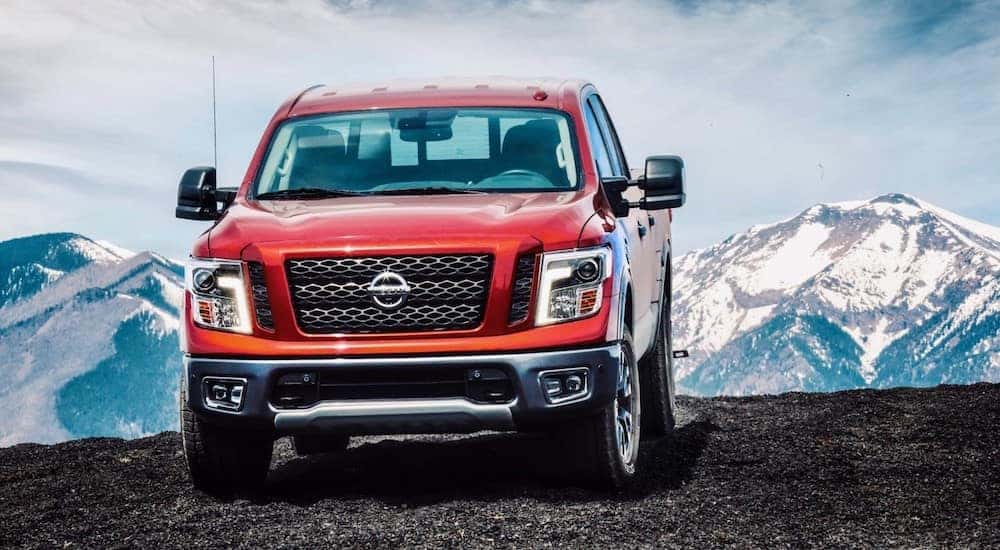 In 2013, Nissan was the sixth largest automaker in the world. Why is this important? Experience. With so many vehicles in production, Nissan has been able to fine-tune their design and production to a higher level than most automotive companies. Nissan is also the world's largest producer of electric vehicles (EV). Nissan prides itself on being a car company who is not only concerned with style, function, and performance, but also with their environmental footprint. Nissan has implemented an environmental initiative program, The Nissan Green Program. This program aims to reduce CO2 emissions with its vehicles and vehicle production, reduce the production excess load on the environment, and design and produce vehicles that utilize top-of-the line technology to improve their effect on the environment. In short, if you are looking to purchase a vehicle from a Nissan dealership near you, like Orange Coast Nissan, you can feel confident that this is a company you can feel good about investing in. But, what's even better? Your local Nissan dealership will have a variety of benefits to look forward to, as Nissan dealers understand the importance of valuing their customers. Here is what you can expect from a Nissan dealership near you.
Popular Nissan Models
If you are searching for a Nissan Dealership near you, you've probably been looking around at some of your favorite Nissan models. The customer service teams at Orange Coast Nissan are ready to answer all of your questions about all of our Nissan makes and models so you can find the vehicle that fits your lifestyle and budget seamlessly. A few of our most popular models of cars, trucks, and SUVs are:
2018 Nissan Altima (available in 5 trims)
2018 Nissan Rogue (available in 6 trims)
2018 Nissan NV Cargo (Available in 18 trims)
2018 Nissan Titan (Available in 18 trims)
2018 Nissan 370Z Coupe (Available in 10 trims)
2018 Nissan LEAF (Available in 3 trims)
2018 Nissan Murano (Available in 8 trims)
2018 Nissan Pathfinder (Available in 8 trims)
With our large selection of Nissan vehicles we are confident that you will find a car, truck, or SUV that is the perfect fit. Nissan makes cars, trucks, and SUVs for today's modern drivers and modern conditions, and offers many different trim level options for optimal customization. Innovative technology that improves driver experience and safety, a concern for the environmental impact of vehicles and vehicle production, designing impressively styled and high-performance vehicles are all trademarks of the Nissan name.
The Nissan Advantage
Even with all of this, you may still be wanting to know more about what makes Nissan such a dynamic and popular car company. Here are a few more reasons to invest in a vehicle from a Nissan dealership near you:
Innovation: Nissan has been designing and producing innovations in the automotive industry for over 80 years. They are the forerunners in the design and development of electronic vehicle technologies, have brought high-tech and impressive performance to the everyday car and commuting vehicles, and have developed a huge amount of active safety technologies that make drivers more aware of their surrounding conditions.
Goals: Nissan has created goals for their company and vehicles that keep them constantly moving forward in the automotive industry. From their work in reducing emissions and other environmental improvement agendas to their no-traffic accident goals that propel them to keep creating more advanced and preventative safety technology, Nissan continues to push themselves to achieve great feats in the automotive industry.
Technology: Nissan's commitment to developing advanced automotive technology has led them to create some of the best performing and safest vehicles on the road. Not to mention some of the most environmentally friendly and fuel-efficient vehicles.
Experience: Nissan has been producing long lasting, stylish, and dependable vehicles for over 80 years. It's no wonder they have created a name for themselves that is synonymous with confidence and quality.
Nissan Specials and Incentives
Orange Coast Nissan is proud to offer their customers great savings on their vehicle of choice with multiple savings and incentive packages. We have specials on new, pre-owned, and leased vehicles. We also offer Nissan exclusive incentives and one-to-one deals. A few of our popular specials and incentives are:
E-pricing and special pricing on new vehicles
Discounted sticker prices on specific makes and models of pre-owned vehicles
Zero down and low lease pricing on new vehicles
A Nissan one-to-one loyalty program that allows Nissan customers to earn incentive points that can be used towards purchases, parts, and services at Orange Coast Nissan dealership.
Your Local Nissan Dealership
Orange Coast Nissan is proud to be a part of our community and serve the Orange County area. Our dealership has been serving Orange County customers since 1981. Our goal is to provide excellent service to customers in the Orange County and Southern California area by providing superior customer service, a great selection of new and used vehicles, as well as high-quality service and parts. Not to mention a helpful financing team that will work with your budget and credit situation to secure you the financing that best fits your budget. As your local Nissan dealership, Orange Coast Nissan has found its success and gained loyal customers by operating on core values:
A loyal dedication to our customers
Maintaining honesty, high standards, and fair practices in everything we do for our customers – from sales to finance to service.
Creating an environment that promotes teamwork
A constant commitment to the development of innovative new ways to serve our customers
Consistent training to keep our team up-to-date on the newest in sales, finance, and technology
A reputation for consistency as we operate under our core values
Our commitment to operating under these core values is what has made Orange Coast Nissan a valued member of the Southern California and Orange County Communities since we opened in 1981. If you are in the Southern California area and are looking for a new or pre-owned Nissan or are in need of quality parts and service, Orange Coast Nissan is here to give you what you need.