Why Nissan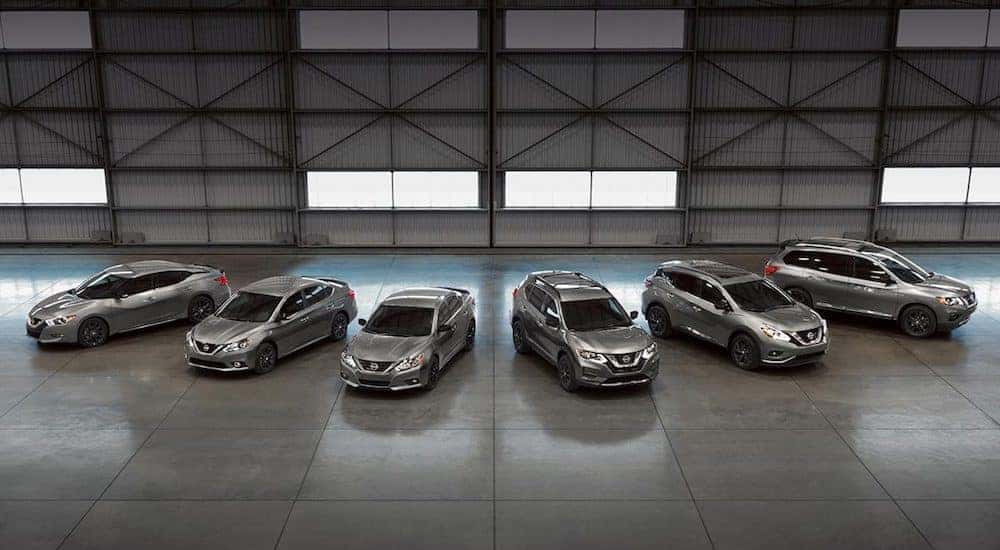 Out of all the different automotive manufacturers, what is so special about Nissan? It could be its history of innovation and reliability. Maybe it is the unique mark on automotive design it has made for years. Or perhaps it is the long-term commitment to great performance and customer service it has made to its customers. Regardless of the reason, Nissan has been a top automotive brand, providing its customers unique, excellent vehicles for years. Nissan cars are ranked amongst the top in the world for overall performance, reliability, and comfort/safety. When you infuse Japanese automotive design with its long history of research and development, you get the modern Nissan cars that deliver a higher level of performance and reliability normally found on more expensive options.
What's so special about Nissan? It basically comes down to the quality of vehicle you will get the next time you shop at a Nissan dealership like Orange Coast Nissan.
A History Of Innovation
Nissan has been around for almost 85 years. Well before World War II, this company was making vehicles for customers looking for something out-of-the-box and reliable at the same time. To this day, the company has continued that pedigree to push the envelope of automotive design as far as technologically possible each and every year.
Modern Nissan cars reflect this history of automotive innovation. When you look at the Nissan model lineup, you will see a variety of car and SUV models that deliver more than its competitors in the same price range. From advanced technologies and features to a different approach to handling, a Nissan car is a blend of comfort, safety, and capability. Regardless of the model you choose, you can expect a great driving experience at an affordable price.
The company's push for innovation has led it to become the world's largest manufacturer of electric vehicles. Outperforming the likes of Toyota and Ford in the electric vehicle market, Nissan has defined the space in a way that's more affordable than other manufacturers. In fact, the Nissan Leaf is the world's most popular, top-selling all-electric plug-in vehicle.
This is just one example of how Nissan is pushing the limits with its automotive design. Knowing that automotive design is not a static thing and needs to change each year, Nissan remains at the forefront of this push for evolution. Best of all, this benefits you, the customer, directly. You can expect great quality Nissan cars year after year without any gaps in performance and comfort.
Different Types Of Vehicles
As the sixth largest automotive manufacturer in the world, Nissan understands that variety is key to having a successful model line. All customers are different. They have different needs, wants, uses, and preferences for their vehicles. An automotive manufacturer that does not cater to this diversity can't remain competitive in this shrinking automotive space.
When you look at the Nissan model lineup, you will see the company's commitment to automotive diversity. The Nissan cars, for example, come from a long line of successful family sedans and racing platforms as well. Comfort and convenience mixed with the pedigree of successful drifting and rally racers make Nissan cars truly unique compared to other automotive options.
If you want something on the larger side, Nissan has you covered. While the Nissan cars are amongst the most popular around, some customers need the convenience and utility of a larger vehicle. More passenger and cargo room are essential for some families on the go during the daily grind. For both SUVs and trucks, Nissan has created some class-leading models for you to consider.
For SUVs, larger options like the Armada are perfect for the large family on the go. Capable of seating up to eight people comfortably, this type of vehicle is designed to be a second home on the road. Keeping the family comfortable and safe with advanced active safety systems at the same time is key. This is why you will find many interior safety and convenience features as standard inclusions.
For truck owners, nothing quite beats the Frontier and Titan platforms. Both trucks have the same focus on performance and reliability. Nissan trucks are known across the world as capable workhorses and off-roaders, taking their owners to places that would quickly stop other vehicles. For the true full-size truck experience, the Titan is perfect for the extra engine power and cargo space. For something smaller, the Frontier is the best midsize vehicle that perfectly balances the best of truck performance and car-like comfort/handling.
No matter which model you look at, you can expect a few things from any Nissan vehicle. First, expect the utmost in reliability and performance. Going beyond just engine power, this means you will find Nissan cars and trucks with great fuel efficiency, torque, handling, and longevity. Second, expect a dedication towards innovation. Continuing its long history of pushing automotive boundaries, Nissan has no plans for stopping its pedigree of innovation anytime soon.
Finding The Right Nissan Car For You
The only challenge of the Nissan model lineup is figuring out which option is best for you. Finding the right vehicle is a personal matter. You have to think about your own needs and wants out of the next vehicle. To help you out, the right dealership is key. Orange Coast Nissan, for example, is one of the best Nissan dealers around. We will help you through the entire process from start to finish to make it as stress-free as possible.
Ultimately, you will find a vehicle that is perfect for you in Nissan's model lineup. Regardless of your needs, there is an option for you in this lineup. All it takes is a single test drive to begin to experience the Nissan difference. That is why you should visit Orange Coast Nissan today.
If you have questions or need more information before you visit, get in touch with us whenever you want. A simple phone call or email is enough to get the help you need in finding that perfect car, SUV, or truck.