Nissan Cars
You see your car in the driveway, and you can't help but come to the realization that the only thing it's driving these days, is you crazy. For weeks you struggled to get it started, have had to slam the brakes, the smell just seems to never leave, and you can't stand hearing that click click clack sound for the hundredth time. Although you hoped this day would never come, you know it is time for a new vehicle. The only problem is, where do you start? The first place you always have to start is with researching. You will want to research everything from price to the tiniest feature, but you are no automotive Ph.D. At Orange Coast Nissan, we not only provide you with the best quality Nissan cars on the market, but we will also guide you on your journey with multiple online and in-person resources that make locating those essential factors crystal clear and easy to understand. As a customer-friendly automotive community, we at Orange Coast Nissan want to make sure you feel confident in the Nissan Cars you are interested in investing in. In order to do that, you need to know the key aspects that you have to research. Here are the top seven essential features you will want to pay close attention to when researching Nissan cars.
About UsNew CarsSpecial Offers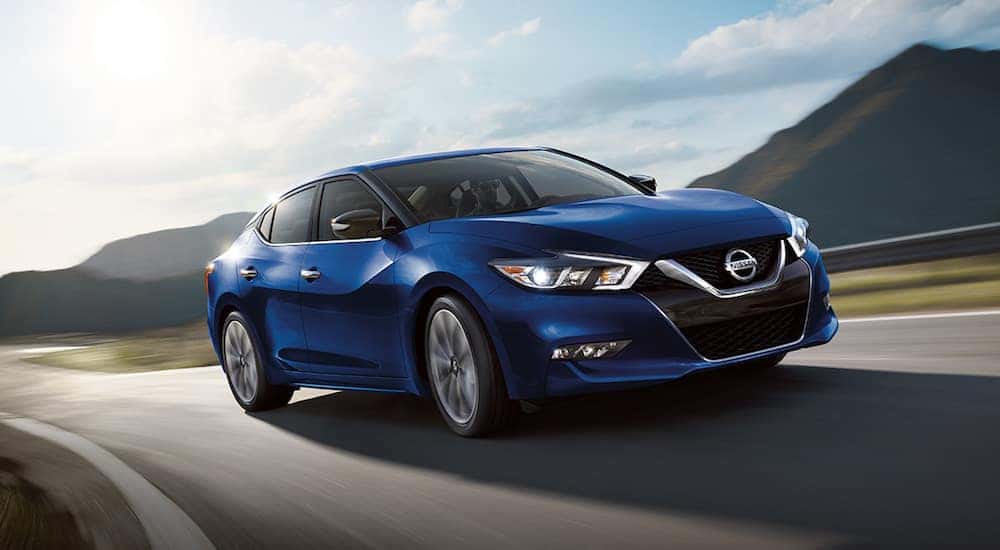 Price
This may seem like a no-brainer, but the price can be much more complicated than it seems at first glance. Sure the starting price may say one thing, but it is called a starting price for a reason, it's just the start. You also need to understand the invoice price, the price of additional features, and the price of unexpected services such as a warranty. It is also important to take into consideration additional monthly costs such as insurance, gas, and future repair services. When creating your budget, you need to be sure to calculate every little detail and check your contract for anything that could take a hit at your wallet from paint color to gas fees. If affordable is what you are looking for, then the 2018 Nissan Versa starts at only $12,000.
Body
The body type should closely reflect your lifestyle. If you are a single parent who needs to carpool and handle bake sales frequently, you may need a spacious and versatile SUV like the Nissan Rogue. If you are drawn to the thrill of city life a body with some compact flair with easy maneuverability and increased style may be the better option like the Nissan Versa Note. In short, body type will determine how well your vehicle fits in with the life you need to live, and maybe the life you want to live. After all, a vehicle's body style will be the first indicator of the amount of cargo space, seating, and comfort features you will gain.
Performance
Performance is all about engine types and handling. If speed is all you care about, then Nissan actually offers three fantastic and thrilling sports cars. The 2018 Nissan 370Z Coupe and Roadster offers up to 350 hp with a hard to beat V6 engine. But, if you really want to stun every nerve in your body, you won't find a stronger performing Nissan car than the 2018 Nissan GT-R with up to 600 hp with a V6 turbo engine.
When it comes to performance, it can get complicated unless you understand what horsepower and transmission really means, but the easiest way to get around that is to continuously compare it to other vehicles within its class. Performance is what gets your car running and running smooth, so it should always be at the top of your research list.
Features
This is actually the fun part of the research. Features are where you get luxury details like heated seats and all the cool entertainment technology like an integrated infotainment system. If you are planning on having any younger passengers, an impressive selection of entertainment features may be one of the most important factors of your new car. These will keep your passengers entertained and content at all times, even during those long road trips. However, while this is all great and exciting to look into, what really needs to be looked into are the safety features.
On the road, you can never be too cautious because you don't only depend on your own driving skills, but the skills of thousands of new and old drivers to keep you safe. Nissan cars have a variety of preventative safety features available for the 2018 lineup, many of which come standard across all trim levels. However, what is even more important are the safety features that protect you and your passengers in the event of a crash when preventative features have already done all that they can.
The 2018 Nissan Altima, 2018 Nissan Rogue, and 2018 Nissan Maxima have all been granted top IIHS safety ratings and will be sure to keep you feeling secure even on the roughest roads that you may not even know are ahead. These vehicles will also offer drivers and passengers impressive entertainment features to match their advancements in safety technology.
Customizability
Customizability is what makes a car truly yours, and a car that was made for you has the lowest chance of leaving you unsatisfied. Whether it is in the form of trim options, special editions, or packages, you need a vehicle that is willing to be flexible to your needs. You are putting a lot of time and money into this investment, and you deserve a car that fits you perfectly.
Nissan as a whole has always been excellent at giving customers a plethora of options from colors to features. Just choose a body, and the rest is in your hands – from colors to technology and safety features, to capability and so much more.
Longevity
The life expectancy may seem fairly predetermined, but some cars actually cost less money to get repaired, and those ones are more likely to go further than the average 11 years. Clearly, the size, year, and mileage will largely determine the longevity, but it is a good idea to look into the prices of parts to get a better idea of how much it will cost when the inevitable aging does happen.
Many Nissan dealers, including us at Orange County Nissan have a specialized service team and a way to shop for parts right from our site. We are always looking to become your one-stop shop.
Overall Value
The overall value of the vehicle you choose is a combination of all the above factors. There may not be a set price point on how long a car should live, or how customizable it is, but just be sure to calculate that into your own personal budget, because it does matter. A car is an assist that will stay with you for many years if properly looked after, that being the case every factor will have its worth. If you are looking at Nissan cars, just remember to stay calm and do the research and remember, at Orange Coast Nissan, we are here to help!

Get In Touch