Nissan Dealer Orange County
How to Spot The Best Nissan Dealer in Orange County
Choosing the right dealership can be tricky, but it doesn't have to be. If you're looking for the best Nissan dealer in Orange County, there are a few key qualities you'll want to look for during your search. From a well-maintained inventory and capable service center to flexible financing and a helpful website, you'll have plenty to be on the lookout for while visiting local dealerships. To help you begin your search, we've created a helpful guide showing exactly what a reputable Orange County Nissan dealer, like Orange Coast CDJR, should offer. As a reputable Nissan dealer we are dedicated to ensuring that drivers in the area purchase their next vehicle from a reputable source. So, here are a few qualities to look for from the Nissan dealers in Orange County.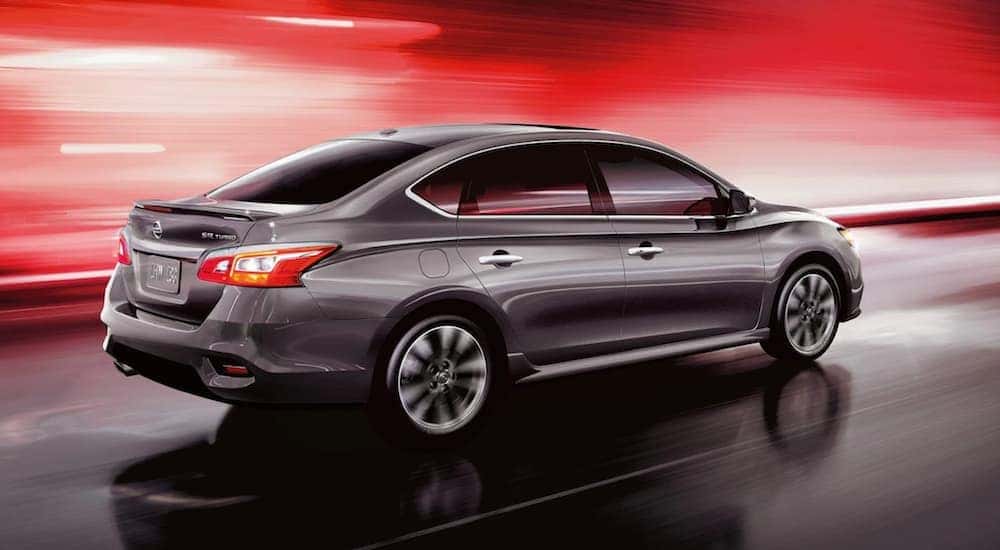 Look for a Diverse Inventory
A reputable Nissan dealer in Orange County should offer a wide selection of cars, trucks, and SUVs. You'll also want to make sure that the dealership you choose offers a truly diversified inventory by providing Nissan models in new, used, and CPO options. This will give you a wider selection of vehicles to choose from and shows that they have vehicles of all types entering and leaving their lot regularly. At Orange Coast Nissan, we offer exactly that. Our customers can choose from a variety of Nissan models, whether they're looking for new or pre-owned options. Not sure what type of Nissan vehicle you're looking for? We can help you find one.
However, we offer all of the latest new Nissan models available including a number of sedans, SUVs, and trucks. To learn more about our current inventory, visit our website or stop by Orange Coast Nissan in person!
On-Site Departments
The more on-site departments a dealership has, the more convenient your car-buying experience will be. For example, you don't want to pick out your vehicle at the dealership only to have to leave and head for a bank to secure financing for the vehicle. Thankfully, Orange Coast Nissan offers a variety of on-site departments including a finance department and service center.  
Finance Department
When looking for the best Nissan dealer in Orange County, you want to ensure that their finance department offers flexible financing and has experience in securing financing for all credit backgrounds. At Orange Coast Nissan, we believe that everyone deserves to drive a safe and reliable vehicle no matter what their credit background may be. Our finance team is trained to secure financing for poor to perfect credit and is happy to walk you through your available options and loan terms. Our finance team will also listen to your monthly budget and help you choose a financing plan that works best for your lifestyle. Customers who are interested in jumpstarting the financing process can visit the Orange Coast Nissan website and apply for financing online.
Service Center
At Orange Coast Nissan, we are proud to offer an on-site service center staffed with highly trained and certified technicians. From simple maintenance to complex repairs, the team at Orange Coast Nissan can service your vehicle with the highest quality care while using the highest quality parts. Is your car making a strange noise or not handling normally? Head over to the Orange Coast Service Center. We will gladly diagnose your vehicle and help you get it back on the road safely. Need help ordering parts or accessories? Our service center is here to help! We'll gladly help you determine the correct parts for your vehicle and can even place an order on your behalf. Drivers looking for post-purchase accessories can easily purchase accessories and have them installed by our technicians if needed.
Overall, the service center at Orange Coast Nissan is dedicated to serving you and your vehicle with excellence. If you need to schedule a service, visit our website or give us a call!

Ask About Specials and Incentives
Every vehicle available at an Orange County Nissan dealer should be priced as fairly as possible and competitively against other dealerships in the area. However, the dealership should also offer regular specials and incentives to save you even more money on your purchase. At Orange Coast Nissan, we strive to make every vehicle on our lot as affordable as possible for our customers, whether its new, used, or CPO. To achieve this, we research our competitors carefully, as well as the current market value of our vehicles, and price each vehicle accordingly. In addition, we also offer regular specials and incentives to bring the price of your next vehicle down even further. At Orange Coast Nissan, you can feel confident that any vehicle you purchase from our lot is listed at the best possible price and that all applicable specials have been applied to your purchase. To take a look at our current specials, visit our user-friendly website today!
Check Out Their Online Tools
As an experienced Nissan dealer in Orange County, we realize that the majority of car purchases begin online. Consumers are avid researchers and nothing makes this easier than our handy mobile devices. For this reason, we work hard to ensure that our website is kept up-to-date and that a variety of online tools are at the ready for our customers to take advantage of. Through our website customers can view our current new, used, and CPO inventory while setting filters to help narrow their search as much as possible. Interested customers can even apply for financing, value their trade, use our payment calculator, schedule a service, or order parts. In addition, our hours, location, and contact information can be easily found and customers can even fill out a contact form with any questions or concerns that they may have.
However, our online tools don't end there! Part of searching for the best Nissan dealer in Orange County includes research the customer feedback of dealerships in the area. At Orange Coast Nissan, we are proud of the positive feedback we have received from our loyal customers and we proudly list numerous customer testimonials on our website. During your research feel free to check these out on our website and while you're at it, read more about our rich history, team, and even take a peek at our helpful blog. And after you've purchased a vehicle with Orange Coast Nissan, come back and leave us a review right through our website!

For The Best Nissan Dealer in Orange County Visit Orange Coast Nissan Today!
During your search for a reputable Nissan dealer in Orange County, it's important to spot as many of the above qualities as possible. After all, you'll want to enjoy a positive and efficient car-buying experience and leave with a vehicle you're proud of that was purchased at the best possible price. At Orange Coast Nissan, we offer all of these qualities and more as part of our dedication to our new and returning customers. We are equally as passionate about the Nissan vehicles on our lot as we are the customers that purchase them, and we are eager to provide you with the best service possible. So, when you're looking for a Nissan dealer in Orange County, head over to Orange Coast Nissan and see all that we have to offer!
Get In Touch