Nissan Dealership Near Me
In the world of automotive, there are millions of dealerships that all look identical to the untrained eye, but you need to choose the one and only dealership that was meant for you. First choice is to pick a manufacture. For that, the choice is easy, because Nissan has every type of vehicle you could desire. Another question is which dealership? For that, we at Orange Coast Nissan have the services to satisfy. This brings us to the most essential question, what can a Nissan dealership near me do for me? Let's break it down to the three V's, variety, value, and vision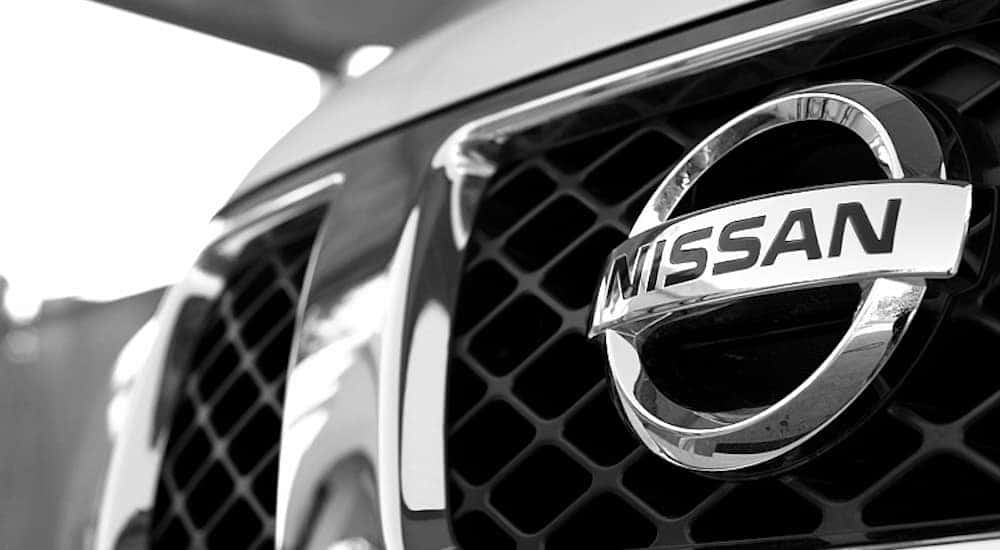 The Variety
Nissan as a manufacturer has an almost intimidating list of vehicles on their current lineup including heavy-duty trucks, spacious SUVs, and classy cars to please every lifestyle. Even so, many may still worry if that Nissan Dealership near me has it all the options, but at Orange Coast Nissan we have it all cleaned, tested, and ready for you.
Cars
The 2018 Nissan Versa Sedan and Versa Note for $12,110 and $15,600 respectively both contain a 1.6 L 4-cylinder engine with 109 hp and 107 lb-ft of torque. The big difference between these models is the Versa Sedan is your typical small flat car design, and the Versa Note is a bold hatchback with a smooth exterior design. Both are amazing first car options whether you need practicality or a little extra space. These two will give you just enough to keep you riding satisfied.
The 2018 Nissan Sentra is new for a very affordable starting price of $16,990. It comes with two engine options the 1.6 L 4-cylinder with 124 hp and 125 lb-ft of torque and the 1.8 L 4-cylinder with 188 hp and 177 lb-ft of torque. It's a fair and classy choice that won't wow anyone but will also never disappoint in the long run with its fuel efficiency and dependability.
The 2018 Nissan Altima starts new at $23,260 which reflects very well to its flashy and maximum power output. The 2.5 l 4-cylinder engine offers 179 hp and 177 lb-ft of torque. The 2018 Altima makes a bold impression more than any in its class can ever manage on their best day.
The 2018 Nissan Maxima is one of the most fierce cars of the Nissan line and starts at a little more expensive $33,270. That may seem pricey at first glance for a car, but the 3.5 L V6 engine is rocking a viscous 300 hp, and 261 lb-ft of torque making it worth every dime. For anyone desiring a car that isn't made for the race track, but sure will feel like it, the 2018 Maxima will let you reach your max potential on the road.
Crossovers and SUVs
The 2018 Nissan Rogue is your classic SUV and comes new at a starting price of $24,800. Comings standard with a 2.5 L 4-cylinder engine you will get 170 hp and 175 lb-ft of torque. Any true SUV fan will be pleased with the 2018 Rouge's pure simplicity.
The 2018 Nissan Murano comes brand new at the price point of $30,800. This Crossover SUV has a power-driven 3.6 L V6 engine that glides you smoothly down the streets with 260 hp and 240 torque. Some may call it boring since it does stay true to the basic SUV design that has mass appeal, but the drastic curve and lustrous roofline gives it more than its fair share of unique style.
The 2018 Nissan Pathfinder is one of Nissan's most well-rounded SUV and costs a fair amount for its abilities at $31,040. The 3.5 L V6 offers 284 hp and 259 lb-ft of torque. It also comes with some luxury comfort tech, safety, and convenience features. As for style, this is one handsome SUV that keeps it both refined and intrepid. It can also tow a max of 6,000 pounds. The reason this model is called the Pathfinder is that there isn't a path it can't travel.
The 2018 Nissan Armada is the raw beast of the SUV world, and the cost reflects that at a starting price of $46,090. The 5.6 L V8 engine is beyond any power you will need for an SUV, but that doesn't mean you won't get hooked for life once you have it. With 390 hp and 394 lb-ft of torque, the 2018 Armada is a one-vehicle army that can pull the weight of 8,500 lbs without breaking a sweat. If you need power and space, but just aren't a truck person, then go get an Armada by Nissan as soon as possible, because you won't find a better match.
Trucks
The 2018 Nissan Frontier starts at an amazing $18,990 which is extremely reasonable for a pickup. The 2018 Frontier offers two engines, the 2.5 L 4-cylinder with 152 hp and 171 lb-ft of torque and the 4.0 L V6 engine with 261 hp and 281 lb-ft of torque. With that engine power, you can tow around 3,500 and 6,500 lbs. The 2018 Frontier is your classic pickup with a great price point and an even greater power output. If you picture yourself behind the wheel of a massive machine but don't feel like paying per pound, then the Nissan Frontier will lead the way for you.
The 2018 Nissan Titan starts at $30,000 and is true to its ancient and mighty namesake. The massive 5.6 L V8 engine prides itself on its amazing energy output with 390 hp 394 ft-lb of torque and will tow over 9,000 pounds. Overall, it is a well built and durable truck that will give you just enough to satisfy.
Pre-Owned Nissan Roster
At Orange Coast Nissan, we have an inventory of almost 200 pre-owned models with 23 Nissan models alone. You can find a great selection from recent and past years with a number of trim combinations including models such as:
Altima (2015-2017)
Armada (2017)
Frontier (2016)
LEAF (2015)
Murano (2017)
Pathfinder (2013)
Rogue (2015)
Sentra (2017)
Titan (2015)
Versa (2016)
The Value
Whether it's buying or selling, the first thing almost any Nissan automotive customer considers is how a Nissan dealership near me can assist you in getting the best value for your vehicle. At Orange Coast Nissan we don't just understand that concern, we have solved it with our many financing options and constant specials.
Financing
At Orange Coast Nissan, we make your credit application process as simple as possible with a hassle free and secure form that won't impact your credit at all. Nothing is more important than getting those with any kind of credit a beautiful vehicle that fits them as well as their wallet.
Specials
On our specials homepage, you will see all the best ways to save a few essential bucks on your new ride. The new car, pre-owned car, and lease option prices are always decreasing as the need for high-quality, name-brand vehicles increase, and we are determined to keep those deals coming. Also, get involved in our national Nissan incentives that offer Nissan automotives at an all-time low.
The Vision

At Orange Coast Nissan a Nissan dealership near you, we have excelled in building a customer relationship that is as reliable as our selection. Since 1981, our mission is never to betray the loyalty our patrons have in us. Those in Southern California will never feel concerned when they need cars, parts, resources, or general services while we are here with you. Our overall vision can be described as an automotive community that breeds stimulating employees that with their extensive knowledge will provide customers with the best care possible for both value and convenience.