Nissan Dealership
At our Orange Coast Nissan Dealership, we carry a large selection of Nissan cars, trucks, SUVs, crossovers, and vans – we have something for everyone! Our customer service professionals are ready to help you find the perfect vehicle in a stress-free shopping experience, whether you are in the market for a new or used vehicle. Once you decide on a vehicle, our finance team will help you lock down the right loan for your new car or help you find the right financing for your used vehicle purchase. Once you drive off our lot, service does not stop there. Our team of professionally trained service technicians are here to service and repair your vehicle with brand-specific and approved parts to keep you under your warranty and keep your vehicle running as it was intended to.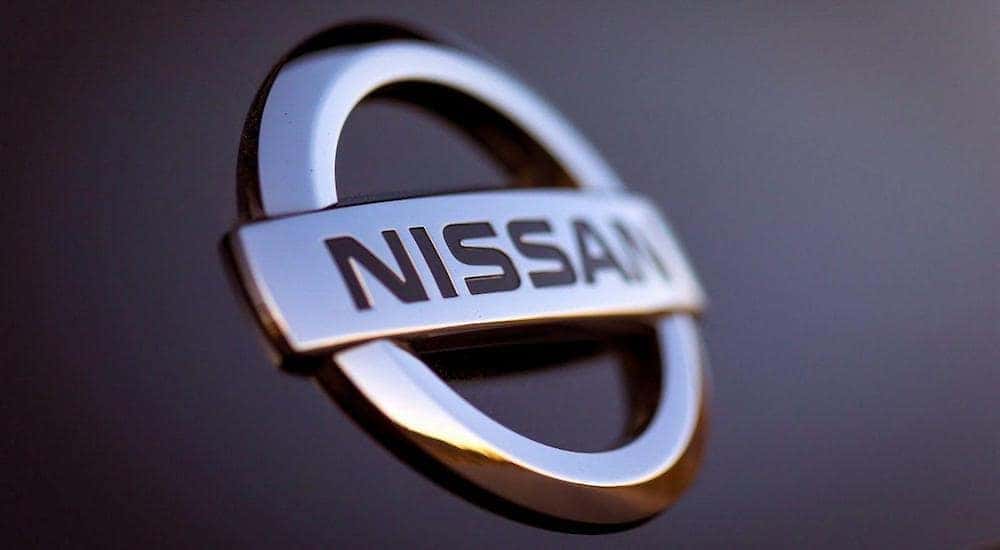 Core Values
Here at Orange Coast Nissan we proudly operate within our core value system that consists of:
Loyalty: An allegiance to carry out our company mission.
Integrity: Maintain the highest moral standards by demonstrating honesty and fairness in every action we take.
Teamwork: Promote an environment where we support others in pursuit of a unified goal.
Innovation: A passion to develop and implement better strategies which create value for our customers.
Training: Provide the support and leadership essential for our team to develop and grow.
Consistency: Establish a culture where we execute our processes.
Keeping these core values in mind helps our team provide only the best service to our customers and separates us a top-notch dealership.
We pride ourself on great customer service and are proud to be a member of our community. Everything we do reflects our commitment and execution of our core values here at Orange Coast Nissan. Check out our online reviews to see what our customers are saying about their experiences with our professional and friendly Nissan dealership team.
Financing
At Orange Coast Nissan we offer a wide range of financing opportunities to our customers. Our professional team can find the right loan for your credit situation. Whether you need a loan for your new car purchase, or you need to finance a pre-owned vehicle, we can help. While you're here, you can fill out our online credit application and get a jump start on the vehicle purchase process. We know that not everyone has perfect credit. We can help you find a loan or financing that works within your credit and budget capabilities so that you can get into the vehicle that you need. If you are doing a trade, we also offer the option on our website to fill out a Kelley Blue Book Instant Cash offer inquiry – Instantly learn what the cash trade on your current vehicle would be.
Trade-Ins
As a Nissan dealership, we are happy to buy your old car, truck, or SUV. Our pre-owned department is always looking for high-quality vehicles to add to our inventory. If you decide to sell with us, we will appraise your vehicle, give you a written offer that is good for three days/150 miles. If you decide to sell within that offer be sure to bring your Driver's License, Registration, Title, and all necessary documents. Orange Coast will also do a trade-in with your current vehicle or buy a vehicle from you whether or not you make a purchase with us. Once we appraise your car, one of our team members will be happy to go through the process and the results of the appraisal.
Our Inventory
New Vehicles
We are proud to offer the best selection of new Nissans in our inventory. We stand behind all of what Nissan has to offer. A few of our most popular models are:
Cars:
Versa, Sentra, Maxima, Altima
SUVs and Crossovers:
Rogue, Rogue Sport, Pathfinder, Armada, Murano
Trucks and Vans:
Frontier, Titan, NV passenger, NV cargo
Pre-Owned Vehicles
We also offer an impressive selection of pre-owned vehicle makes and models, such as:
Nissan
Dodge
Fiat
Honda
Cherokee
Ford
and more!
And many more! All of our pre-owned vehicles go through a rigorous and detailed inspection and then are test-driven by one of our team's expert technicians to make sure each pre-owned vehicle in our inventory is running as it should and is ready for its new home with you. Check out our inventory online or stop by today to check out what we offer. Our team of service professionals is ready to help you decide what vehicle is a perfect fit for your needs, your lifestyle, and your budget.
Offers and Specials
As your Orange Coast Nissan Dealership is proud to offer great specials, offers, and incentives to our valued customers.
New Car Specials
For those in the market for a new vehicle, we offer new car specials, available with instant online financing qualification, lower interest rates, discounted sticker prices, and more. Check our site frequently to see what our current offers are. Along with purchase and financing specials, we also offer lease specials for those who wish to lease instead of purchase.
Nissan Incentives
Nissan incentives include cash-back offers that let customers save up front with their new vehicle purchase. Ask us today about current Nissan incentives or check online for the latest updates.
One to One Rewards Program
The Orange Coast Nissan One To One Rewards program is a loyalty program sponsored by our Nissan dealership that allows owners to earn incentive points toward future services and parts and accessory purchases. Acquisitions include new and used vehicle purchases, service labor and parts/accessories from Orange Coast Nissan. All earned award points can be used for retail purchases at Orange Coast Nissan only.
Service and Parts Specials
Along with purchase and finance incentives, Orange Coast Nissan is happy to offer service and parts incentives for many of its models of cars, trucks, and SUVs. Print coupons online for specials, such as:
Car Wash and Inspection
Tires
Brakes
Batteries
Fluid exchanges
And more! Call or stop by online to check out specials that may be just what you are looking for.
A Quality Dealership

For all of your vehicle needs, Orange Coast Nissan has you covered. We can help get you into a new or used car, truck, SUV, crossover, or van of your choice. Our team of trained professional salespeople are happy to help you find the perfect vehicle in a stress-free and pressure-free environment. Once you choose your vehicle, our finance team will find you the right loan or financing that fits your credit and your budget situation. Once you buy from us, our service and repair professionals are always here to help you with your vehicle. You can even easily schedule service or repairs online. We look forward to getting you in the vehicle you need – stop by our Nissan dealership today and let's get started!