Nissan Huntington Beach
With so many different cars, trucks, and SUVs available on the market, it can be difficult to try to narrow down exactly what you're looking for and what you want. With that in mind, however, no matter what you need from a vehicle, you can find it within the lineup available from Nissan. Huntington Beach is a great place to drive a Nissan, whether you are zipping around in a sporty convertible or taking your family to the beach in an SUV.
We pride ourselves on being the Nissan dealership near Huntington Beach that you will want to choose because of our core values, our focus on honest customer service, and our wide selection of new and used vehicles. Come on over to Orange Coast Nissan and see what 2019 has to offer, no matter what you are looking for. From efficient and reliable sedans to sleek and powerful sports cars; whether you want an SUV your whole family can pile into or a dependable truck to get the job done every day, Orange Coast Nissan has something for you.
About UsNew VehiclesSpecial Offers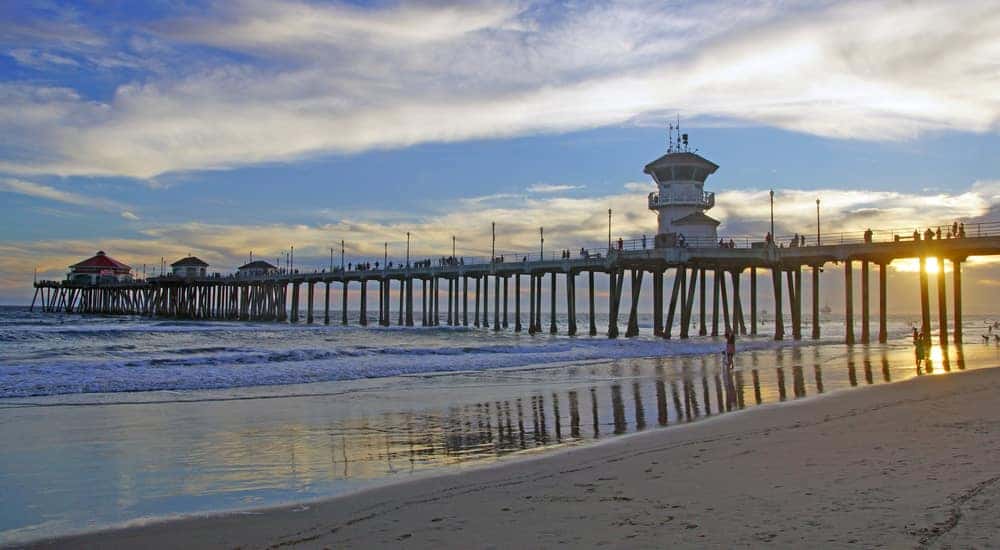 Our Six Core Values
At Orange Coast Nissan, we have six core values that guide our actions and daily decisions, which form the foundation for all of our interactions with each other and our customers. We believe in loyalty to our customers and our employees, and we recognize that loyalty is something that needs to be earned and maintained. Integrity is essential in everything we do, which is why our customers trust us and come back year after year. For all of our employees, teamwork is vital to ensure we are able to give our customers the best experience possible.
Innovation is about looking for new ways to improve our business and our daily practices, through interaction with customers and listening to feedback when we receive it. We place an emphasis on training not just for new employees but for everyone here at Orange Coast Nissan to ensure we are up to date on the vehicles we sell and ways we can improve your experience as a customer. Finally, a focus on consistency ensures that every customer has the same excellent experience each day of the week.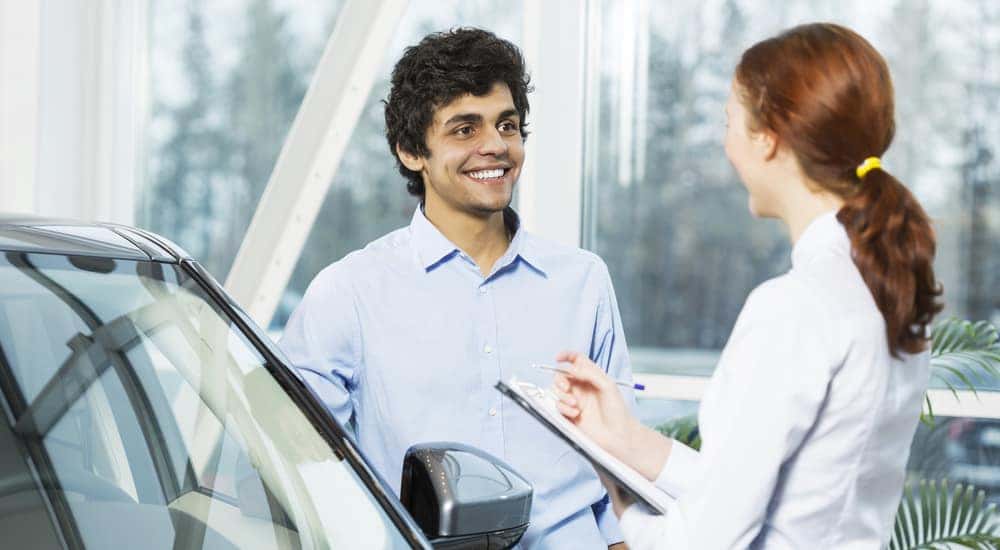 We Value our Customers
These core values all serve a single function: to ensure we provide the best customer service possible in order to make your experience the best it can be. It's about more than making a sale; it's about building a relationship with you and everyone else who walks onto our lot. For too many years, the process of buying a new car was associated with high-pressure tactics and unethical techniques aimed at making a sale at any cost.
That is not what we do at Orange Coast Nissan. For us, a sale comes through building a relationship with our customers based on honesty, integrity, and making the process as simple and transparent as possible. We treat our customers the way we would want to be treated if we were the ones looking to buy a new vehicle, because trust and respect should always be provided and rewarded.
Your Nissan Dealership near Huntington Beach
For almost 40 years we have been doing business selling Nissans near Huntington Beach, and we don't plan on going anywhere anytime soon. Unlike dealerships that just look to pull in customers from everywhere they can, we see our customers as our friends and neighbors within the community. For us, selling a car, truck, or SUV isn't about just making a sale and moving on to the next customer. Selling a vehicle is the foundation of a relationship that we look to extend for years to come through excellent customer service and an inventory of the best cars, SUVs, and trucks on the road.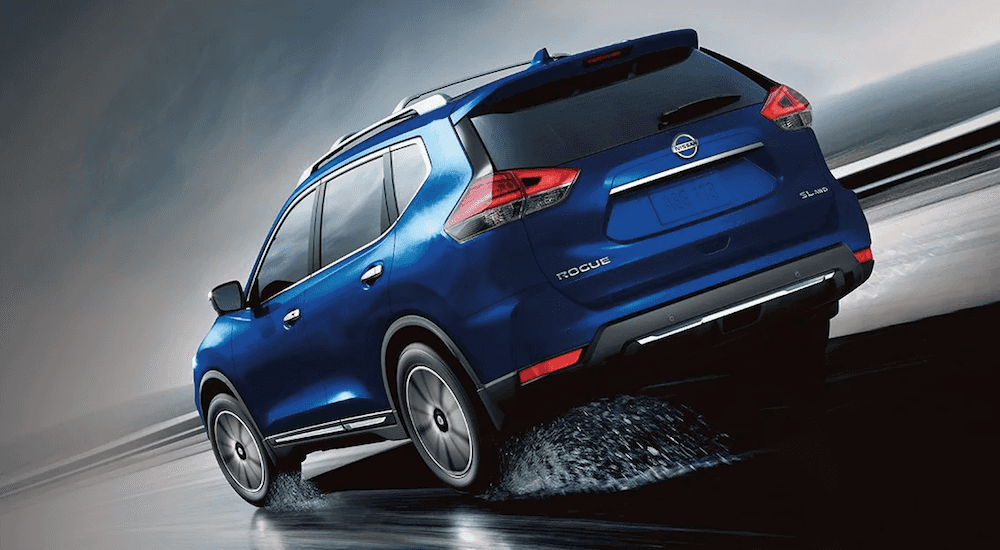 The 2019 Nissan Lineup
If you're looking to buy a new Nissan around Huntington Beach, then you have a lot of great options to choose from. Keep in mind, however, that if you're not interested in a brand new model, then there are plenty of used vehicles that can fit a wide range of budgets and lifestyles. That's what buying a "new" vehicle, even one that is used, is all about: finding the right car, SUV, or truck that meets all of your needs.
A Wide Range of Cars
Nissan's 2019 lineup of cars is quite impressive, and it begins with the economical four-door Versa Sedan, which offers seating for 5 people and excellent gas mileage. If you are interested in the design of the Versa, but looking for something a bit different, there is also the Versa Note. The Versa Note features many of the same details as the Sedan but includes a hatchback for greater storage.
For drivers looking for a sportier ride from a Nissan around Huntington Beach, there is the 2019 Sentra, which has a more powerful engine than the Versa. Then there is the Nissan Altima, which provides incredible power and performance with a full suite of available luxury options to make for a comfortable and exhilarating ride. Speaking of sporty, the 2019 Nissan 370Z is a powerful two-door sports car available as either a Coupe or a convertible Roadster.
The 2019 Nissan GT-R steps up power and performance even more to create the fastest Nissan on the road. With all-wheel drive and up to 600hp from the engine, this beauty makes quite an impression. Then there is the 2019 Nissan Leaf, a zero-emission electric car that will make you reconsider everything you think you know about electric vehicles.
SUVs for Any Lifestyle
The selection of SUVs from Nissan is perfect for driving around Huntington Beach, whether you are taking your family to the beach on the weekend or hauling presentation materials to work Monday morning. It starts with the 2019 Rogue, which features seating for 5 people and 170hp from the engine. The Rogue is a perfect choice for anyone who doesn't need a massive SUV but wants to get more cargo space than a sedan can provide.
The 2019 Nissan Pathfinder continues the proud Pathfinder tradition and provides seating for 7 with a towing capacity of 6,000 lbs. For drivers looking for even more from an SUV, there is the remarkable Nissan Armada, which features seating for 8 people and maximum towing of up to 8,500 lbs. No matter what you need from an SUV, there is a Nissan that can get the job done and fit into your life.
Powerful Trucks to Choose From
Truck lovers have not been forgotten by Nissan, there are two impressive offerings to check out and choose from. The 2019 Frontier is a gorgeous pickup that can get just about any job done, without taking up too much space in the driveway. It has an available V6 engine that provides up to 261hp and a maximum towing capacity of up to 6,720 lbs. The Frontier is available as either a king cab or crew cab, so you can get just the right amount of interior space.
Then there is the impressive 2019 Nissan TITAN, which earns every one of those capital letters thanks to impressive features inside and out. This includes an exclusive 12-speaker Fender premium audio system that sounds amazing and supports both Apple CarPlay and Android Auto. Not to mention the massive 5.6L Endurance V8 engine that provides up to 390hp and 394 lb.-ft. of torque for truly beastly performance.

Get In Touch