Nissan Lease

So, you are ready to get into a new Nissan. You head to your local dealership and start looking around. After talking with a customer service team member, you are intrigued by the idea of leasing. They may have told you a few of the benefits of leasing, but you are still hesitant – after all, you've only ever bought cars before, not leased them. There are many great perks to leasing a Nissan. You can have more flexibility with your choices, upgrade for less, pay less, avoid depreciation, and many more benefits. Before you head to your local Nissan dealership, take a look at some of the many great reasons you may want to consider leasing your next new car, truck, or SUV. Here are a few incredible benefits you'll enjoy with a Nissan lease from your local dealer!
About UsNew VehiclesSpecial Offers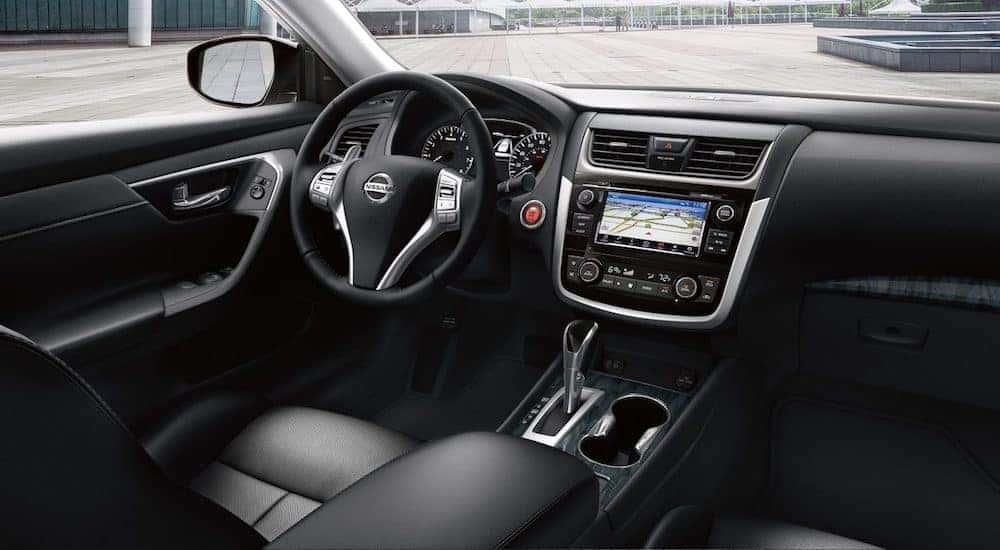 Flexibility
We all know that things are changing in the automotive world faster than many of us can even keep up with. When you buy a car, even if it is new, you'll find that it doesn't take long, maybe even under two years, before some of the technology or features on your vehicle that you just purchased are already outdated because new tech has hit the market. Since you've just bought your car, chances that you will want to sell in the near future are slim. A new car depreciates as soon as you drive it off of the car lot and if you sell early, you may even lose money on your very pricey investment. Enter the Nissan lease. When you lease a Nissan it allows you to trade up with your vehicle and take advantage of new technology, new safety and navigation features, as well as new styles and fuel economy possibilities.
Less Pressure to Commit
When you are making the large investment of buying a brand new car there are so many decisions to consider. Drivers have to look at so much beyond make and model, such as color, trim, extras, etc. it can take a really long time to come to a decision. And once that decision is made, there's always that pesky buyer's remorse if you are unhappy with or are questioning your purchase. And a car is not like a smaller purchase. It's a huge investment that you will most likely be looking at and driving every, single day. When you lease as opposed to purchasing, you can be more relaxed about your decisions because they are much more short-term if you want them to be. A Nissan lease takes some of the pressure out of the purchase jitters. Because a lease offers drivers the option of a short-term commitment, they can always swap their car out for something completely different in a year or two, rather than be stuck with something they are not too crazy about, or downright dislike, for 5 or 10 years.
Cost
Anyone looking to get behind the wheel of a new car may want to consider a Nissan lease. However, those looking for a great value may be particularly interested. Why? Well for starters, there is usually a much smaller, or sometimes no need for any, down payment when you lease a car. Drivers also can avoid the dreaded depreciation factor which immediately takes money out of your pocket on a new automobile purchase. A Nissan lease is also enticing because drivers do not have to deal with bank financing and high-interest rates on their purchase. Drivers who are looking to trim their budget would be wise to look at leasing as opposed to buying to save themselves in this area of their budget.
Less to Take Care of
A Nissan lease greatly lowers your risk of having to pay for any major repairs on your vehicle. Why? Most cars begin to need major repairs after 5-10 years of ownership. When you lease a car, you will not be driving the same vehicle for that long so you will be much less likely to encounter any major bugs in your car, like transmission or engine issues, that could really end up costing you major bucks at the repair shop. For drivers looking for a low maintenance, low-hassle way to drive a great new car, leasing is a very viable option.
Just make sure that when it's time to trade-in your Nissan lease for an upgraded vehicle, that you've kept the interior and exterior in good condition!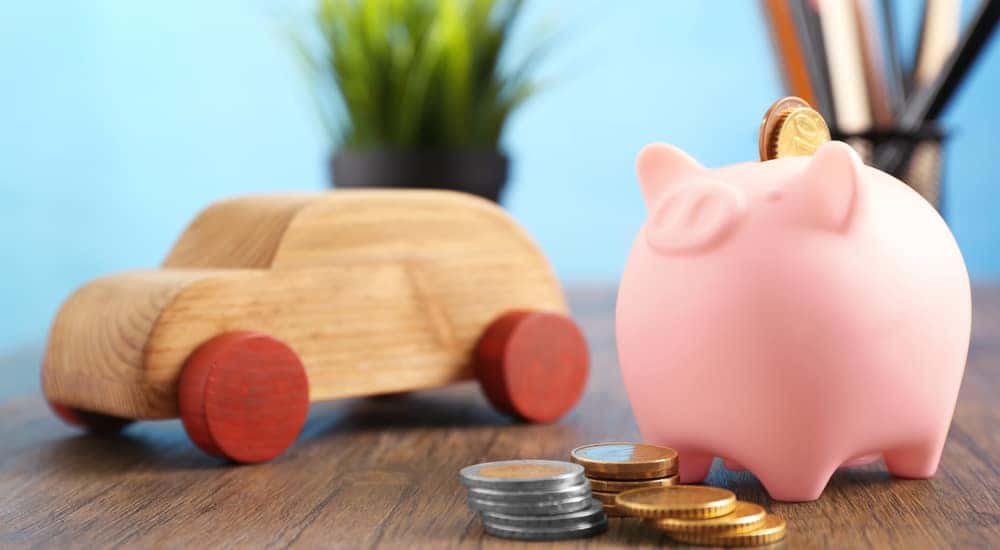 More Car for Your Money
When you lease a vehicle, you will undoubtedly be able to afford much more car for your money. Because you will avoid the costly down payment and other fees and taxes that come along with a vehicle sale, you will be able to choose a Nissan with a few more bells and whistles than if you were buying a new car. Drivers can look at trims and other upgrades that offer them more performance, seating and cargo, better fuel efficiency, and a more stylish ride when they chose a Nissan lease. And who doesn't want to drive the absolute best they can get? With a Nissan lease, it is much easier to afford the extras and upgrades.
An Important Consideration When Leasing
Perhaps some of the biggest considerations to think of when you are leasing are the mileage and the wear and tear requirements that drivers must adhere to in order to stay under their vehicle's lease. Most drivers have no problem staying within the maximum mileage requirements, nor do they have a hard time keeping their Nissan neat, tidy, and in great condition on the inside and out.
However, if you are a driver who feels that either the wear and tear or mileage requirements may be an issue for you to upkeep and without, you may want to speak with our dealership further about purchase options that are best suited for your particular lifestyle needs.

Visit Your Local Dealership and Lease Your Dream Nissan Today!
When you are ready to get behind the wheel of a great car, but don't want to deal with a pricey investment, the stress of making a huge decision on make or model, and don't want to lose money on the instant depreciating value of your new car, consider getting yourself a Nissan lease. Our service at Orange Coast Nissan doesn't stop when you drive your new Nissan off of our showroom floor. Our team of certified and highly trained service technicians will take the very best care of you and your leased Nissan whenever needed.
With a leased vehicle you will probably not need any major work done on your car, truck, or SUV, however, you will definitely want to keep those regularly scheduled maintenance check-ups up to date and on time. Keeping those regularly scheduled maintenance appointments are key to staying current on your lease and making sure your new Nissan runs perfectly. Our service team will use only parts and accessories that are approved by Nissan manufacturers so you know your Nissan will continue to run exactly as it was intended to.
When you come down to Orange Coast Nissan, we can help you find the best car, truck, or SUV-as well as the best lease for your needs and your budget. We'll do our very best to get you driving your dream Nissan today!
Get In Touch